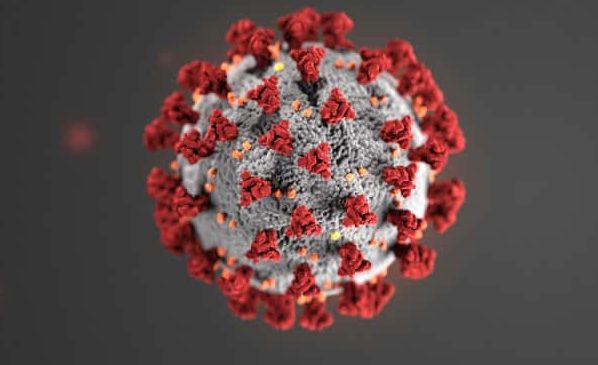 Photo from Centers for Disease Control and Prevention
An additional 18 cases of COVID-19 were confirmed by Marion County Public Health heading into the weekend in their latest report Friday.
There are 90 active cases of the virus and 540 recoveries, with three deaths reported out of 633 total positive tests. The 14-day average positivity rate is at 14.1%, and ten residents are hospitalized with the virus.
Pella Community Schools provide daily attendance updates on their Coronavirus response page, and on Friday added two new student absences related to a positive COVID-19 test out of 50 total kids out of class, which is at 2.2% overall across the district. Seven percent of staff members missed class at Pella Middle School Friday due to the virus, which was at just over 5 percent since September 1st. District wide, 1.7% of staff members are out due to COVID-19.
Marion County Public Health Director Kim Dorn says they have scaled back on the testing happening locally. She says they get their tests from the State Hygienic Lab, and for a bit they were less restrictive on testing, including those who had a referral from a medical provider, even if they did not have symptoms. The department is now back in sync with the requirements of State Hygienic Lab. For community testing, there must be a known exposure to a positive case, with symptoms, and most of the tests will be identified by MCPH contact tracers. Testing in congregate settings will be approved on a case by case basis, depending upon the circumstances and need to prevent spread. People who are denied testing at MCPH and their health provider can contact Test Iowa.