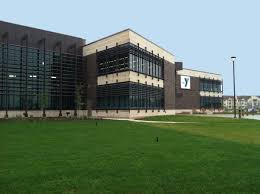 The Indianola YMCA has been seeing more members using the facility since the shutdown earlier this spring due to the COVID-19 pandemic. Executive Director Heather Hulen tells KNIA News not only is there an increase in people using the services of the YMCA, the safety protocols are working.
"When we first opened up we were getting around 80 people a day, and now we are up to around 220 scans a day for people using the facility. We are also sending out member surveys weekly and the feedback so far from members, I'm happy to report that people feel safe."
Those wishing to use the YMCA will have to go through a temperature check near the entrance as well as participate in a questionnaire.