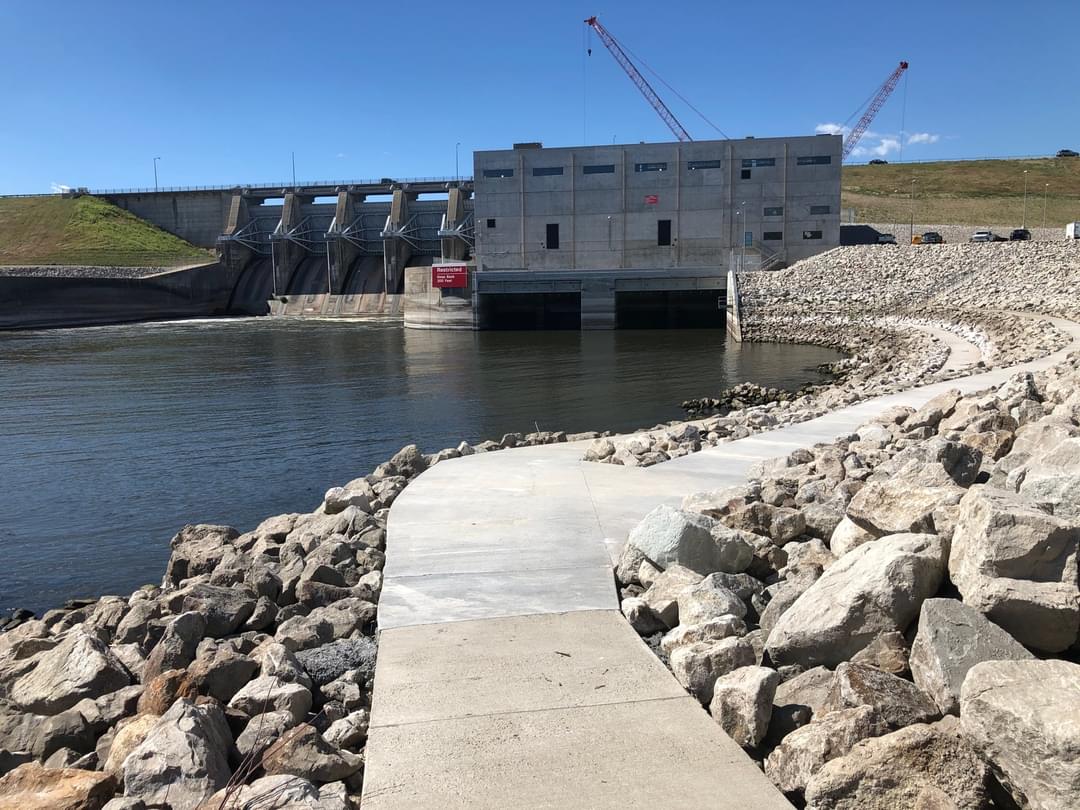 The U.S. Army Corps of Engineers, Rock Island District will reopen for public use the North Tailwater Recreation Area below Lake Red Rock Dam on Oct. 1. The area has been closed since Fall 2014 due to construction of the new Red Rock Hydropower Project.
The recreation area is used by fishermen, picnickers, hikers and bikers. It includes a section of the Volksweg Trail which will once again be usable starting Oct. 1 as well. The trail connects recreation areas below the dam with parks along the north side of the lake.
In addition to the Volksweg Trail being accessible, a new fishing walkway has been installed along the shoreline in the North Tailwater Recreation Area to provide anglers easy access to the river. A new playground is also slated for installation in future months.
For more information, please contact the U.S. Army Corps of Engineers Lake Red Rock office at (641) 828-7522.