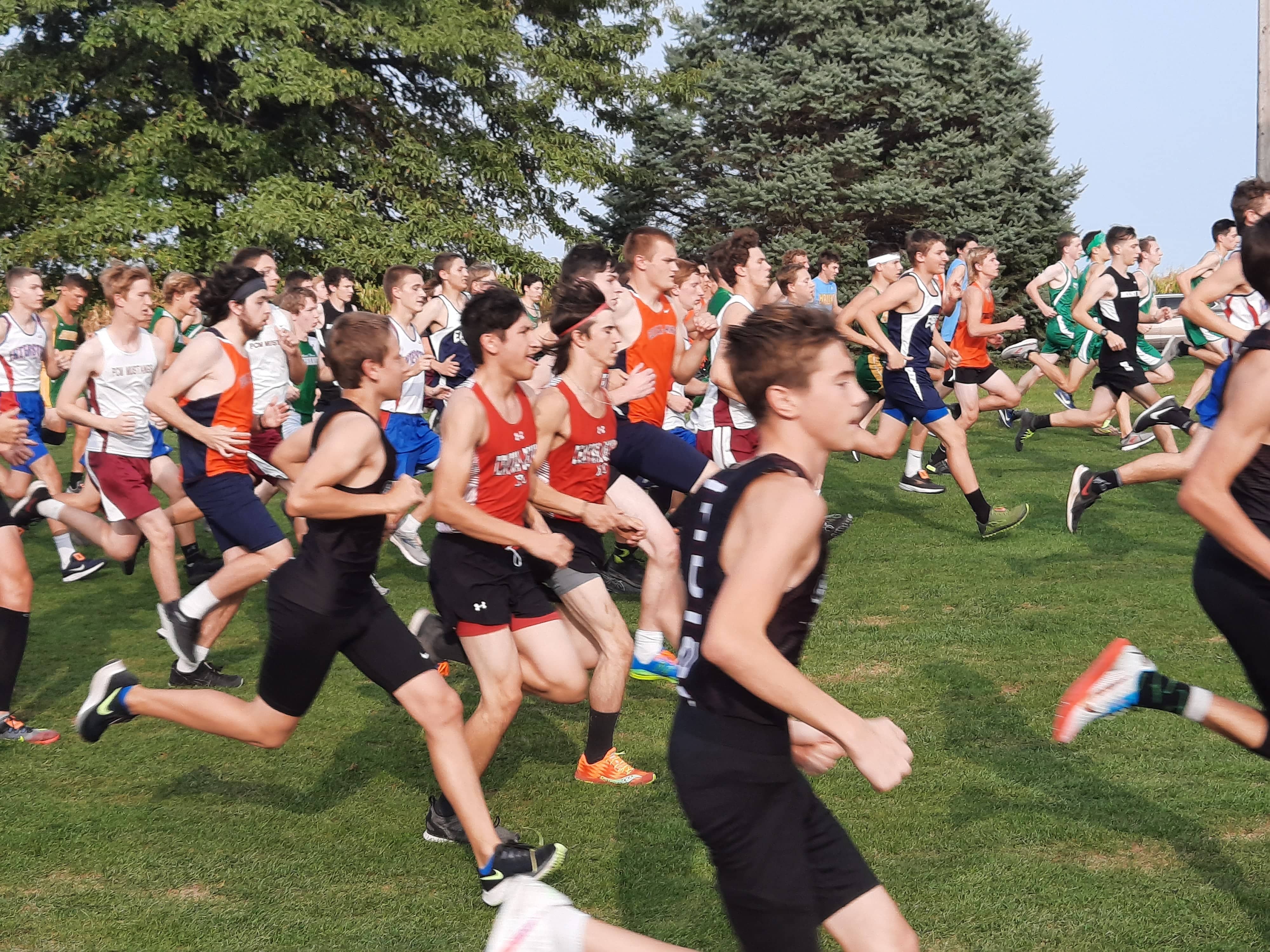 The Trojans hosted their only meet of the year on Monday, with the most teams participating in recent memory, including the Mustangs and Saints, at the Pleasantville Golf and Country Club.
The Pleasantville boys were led once again by Devin Luing and Jenkin Fulmer, however the latter came out on top of his teammate for the first time with an 11th place finish. Luing, who finished no worse than sixth this year, struggled with an injury and had to settle for 16th in front of his home crowd. The opposite was the case for Hailee McCormick, who celebrated her first top 5 finish of 2020, taking bronze in the process as she was third among scored runners. As a team, the girls finished fifth out of the 12 schools participating and the boys placed 9th, which was last among teams with a score.
The PCM girls had the top two scoring runners as Paige Steenhoek and Tiffani Koonce led them to a first place finish as a team. The Mustangs' boys finished fifth, matching the numbers of runners they had. Caden Bouwkanp and Kyle Sanders finished 22nd and 26th respectively.
Not to be outdone, Melcher-Dallas' J'Lyn Knutson finished in first place once again as the Saints' lone runner for the girls.
Pleasantville head coach Aaron Fichter, serving as the host for the only time this year, feels the event went as smoothly as possible, even receiving praise from the locals.
"Talking to one of our parents about that very thing who's been around the program for 8 or 9 years, he said the crowd was great, large crowd I thought. I think we had the most teams we've ever had here. Beautiful weather. Times were fast. Good competition. I think it was a success overall."
All schools will have a week to rest and get back to work next Tuesday, September 22. The Trojans and Saints will be at Eddyville-Blakesburg-Fremont while the Mustangs participate at home in Monroe. Find full results from the Pleasantville Cross Country meet by clicking the links below.
Pleasantville-HS-Girls-Overall-Results