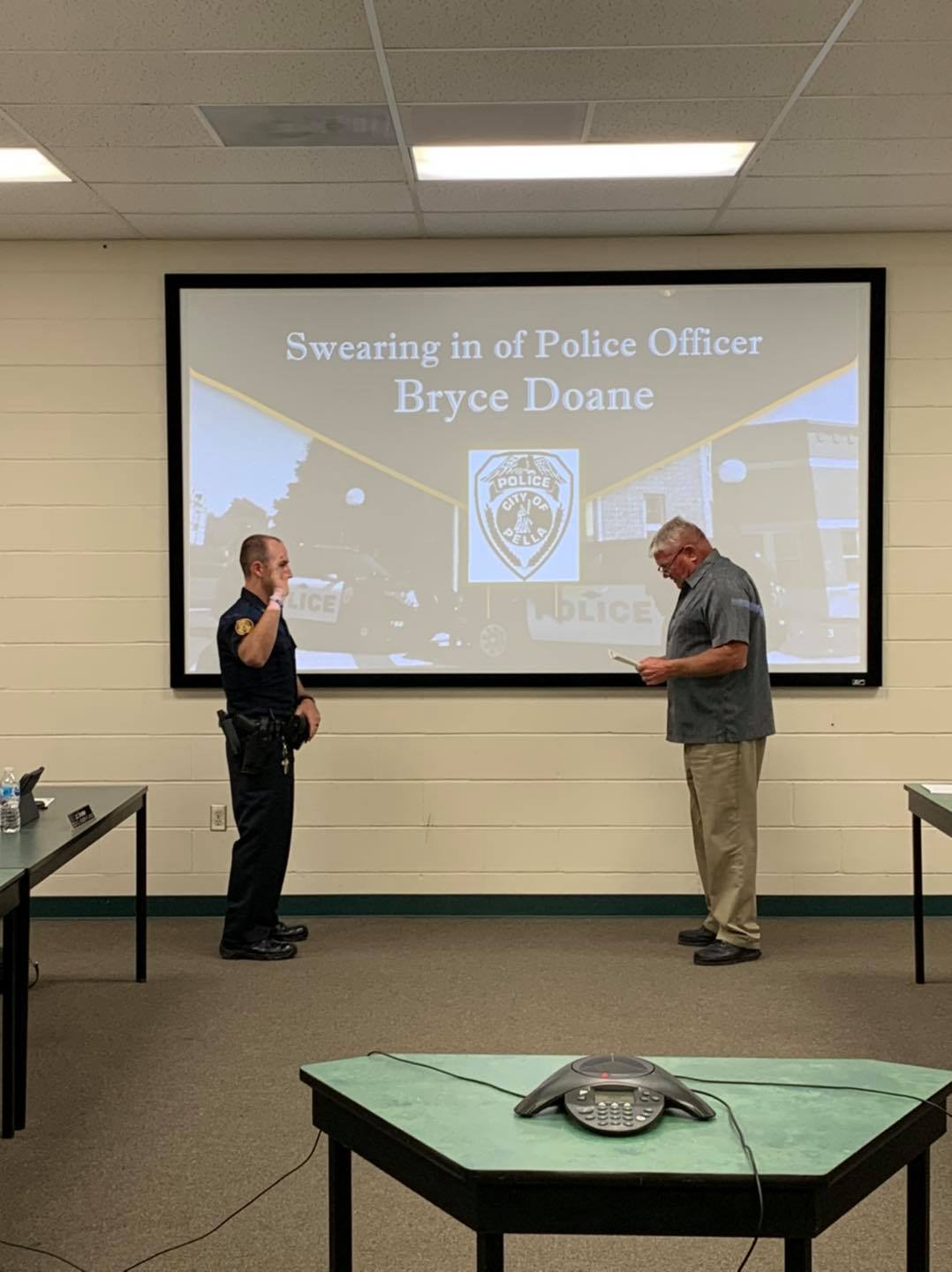 A new Pella Police Officer was sworn in at this week's Pella City Council meeting. Bryce Doane is now a full-time officer, and says he looks forward to the opportunities in the department.
"[I'm looking forward] the ability to get to know a whole new variety of people, the overall sense of community that Pella brings, and looking forward to the challenges this will bring to my law enforcement career."
Doane is a Lynnville-Sully and Iowa State University graduate who has been with the Grinnell Police Department since December 2014. He chose a path in law enforcement after getting an Animal Ecology degree in college, following in the career footsteps of his grandfather.
"I grew up with my grandfather being the captain of the Grinnell Police Department, so I had that in the background of my mind after I graduated college," he says.
Doane has started training with current Pella Police Department officers and will soon begin patrolling.