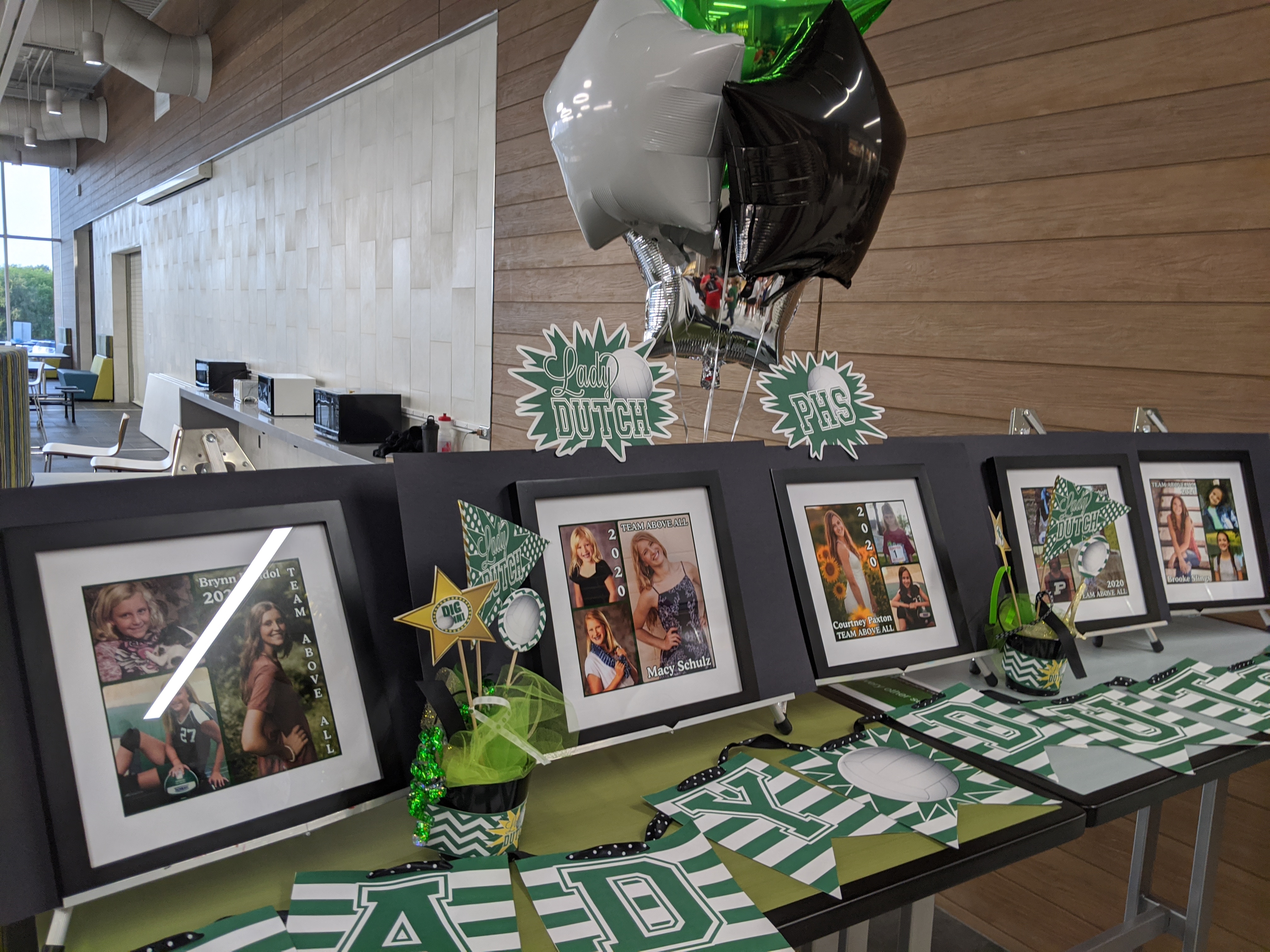 In one of just four home regular varsity matches, the No. 12 in 4A Lady Dutch continued their winning ways with a 3-0 (25-16, 25-18, 25-17) sweep of Newton Tuesday on Senior Night.
Pella only trailed early in the first set and otherwise controlled the entirety of the match behind their strongest serving night to date this season, which Varsity Coach Mallory Peterson says makes the team all that more dangerous when they control points from the service line.
It was another sensational night at home for Bailey Van Voorst, who had 12 kills and no errors, with three aces. Ella Corbin tallied five service aces out of the ten total in the three-set match. Courtney Paxton and Anna Vander Waal added five kills each, including the winning kill for Paxton on senior night.
Before the match, Pella honored seniors Paxton, Brynn Randol, Macy Schulz, Rose Vander Hoff, and manager Brooke Slings.
The Lady Dutch improve to 8-2 and 3-0 in the conference, and next head to No. 10 in Class 5A Urbandale Thursday.