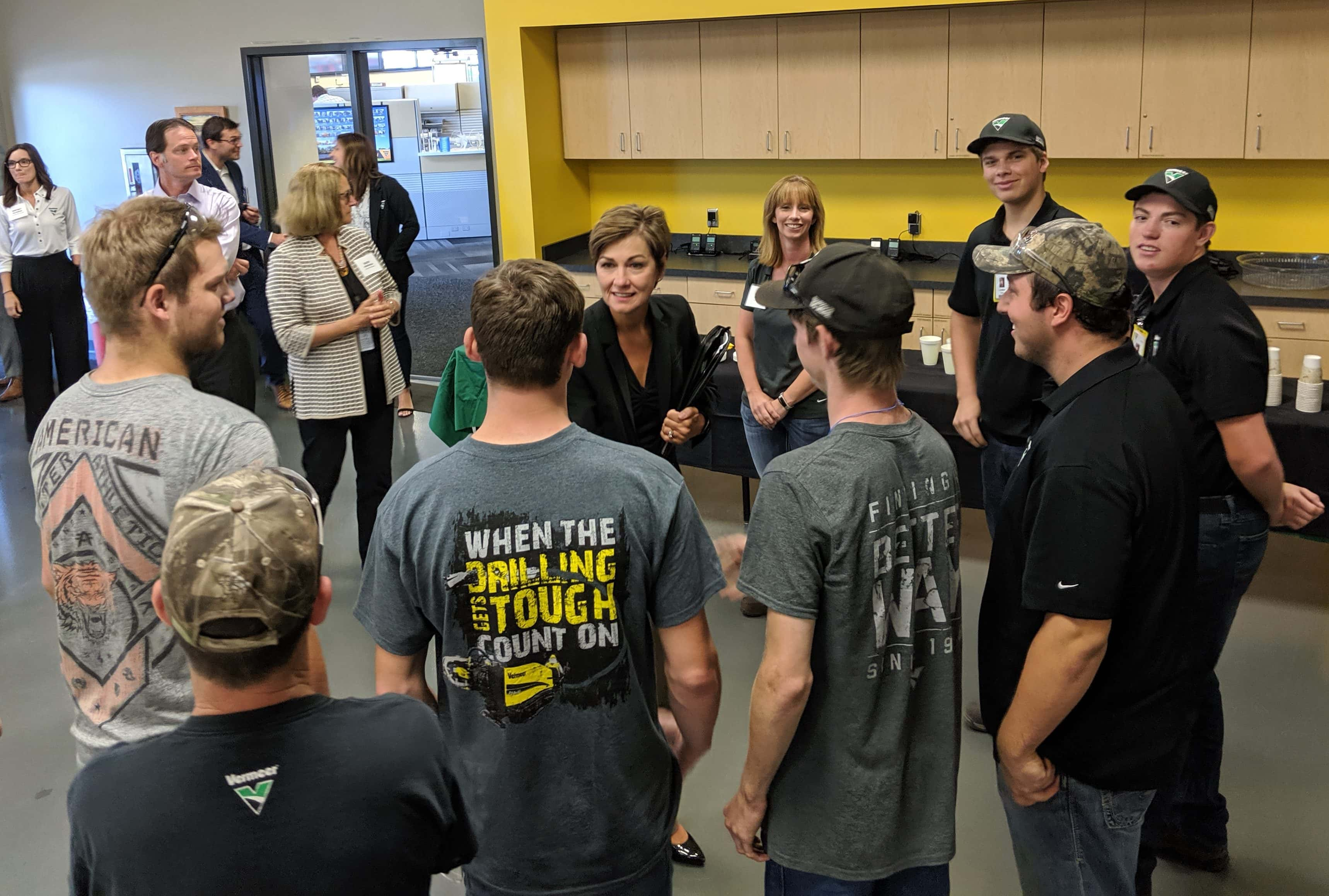 2019-20 group of Career Academy of Pella Apprentinceship Students met Governor Reynolds in July 2019
Governor Reynolds announced awards to 65 applicants for the Coronavirus Relief Fund Employer Innovation Fund Grant this week.
The program assists local employers, nonprofits, community colleges, high schools, private universities, and the University of Iowa provide post-secondary training and education to Iowans whose employment has been impacted by the Coronavirus pandemic. Central College and Vermeer Corporation were selected locally.
Central will receive $80,850 to support the Pella Talent Pipeline Apprenticeship School and to accelerate individual completion of apprenticeships and certifications in the following programs: welding, information technology, culinary arts, engineering assistant, early childhood education and certified nursing assistant.
Vermeer will receive $46,647 to support weld training for 24 individuals impacted by the pandemic, including those who are coming to Vermeer or newly hired.
The Coronavirus Relief Fund Employer Innovation Fund grants can be used to cover the cost of training, books, and equipment as well as often providing much needed wrap-around support that address other barriers some Iowans face when trying to obtain skills training.