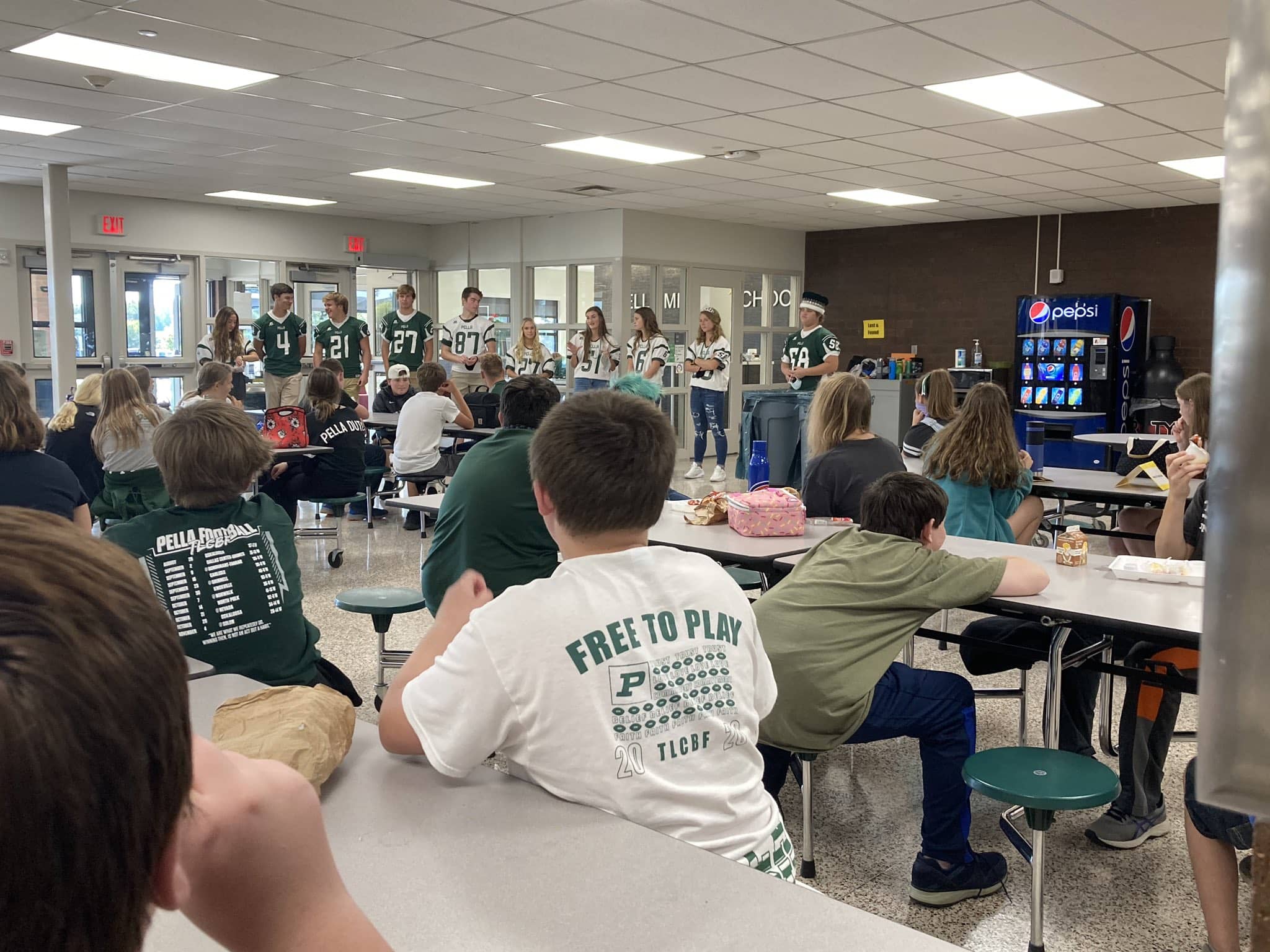 Several local schools celebrated homecoming this week.
Pella High School is wrapping up the weekend with tonight's Marching Dutch Invitational. Drum Major Annika Boonstra invites the community to come see the Marching Dutch and other central Iowa ensembles.
The event starts at 4:00 today at Pella High School. Admission is $10 for adults and $5 for students, with those under five getting in free, and exact change is required at the admission gate. Social distancing is required, masks are required for all spectators, and there will be no in-person awards ceremony. Concessions can be ordered in person and virtually. The event will also be live-streamed on Pella Dutch Live on YouTube.
Dylan Warrick and Riley Hjortshoj were crowned the PCM Homecoming King and Queen Thursday evening.
They were joined on the court by Margo Chipps, Lilli Baird, Allison Burkett, Bess Telfer, Brayden Berger, Gatlin Boell, Landon Fenton, and Sage Burns‬.
Central College decided to cancel in-person events for Homecoming 2020, previously scheduled this weekend. However, Central is planning to recognize its Class of 2020 with an in-person commencement ceremony at 2 p.m. Sunday at Ron and Joyce Schipper Stadium. The event will be livestreamed and available here beginning at 1:30 p.m. Sept. 27 at central.edu/watch. The ceremony will follow strict physical distancing guidelines and other health recommendations from experts that include the Centers for Disease Control and the Marion County Department of Public Health. Kellie Gorsche Markey, a 1988 Central graduate, will speak at the ceremony.