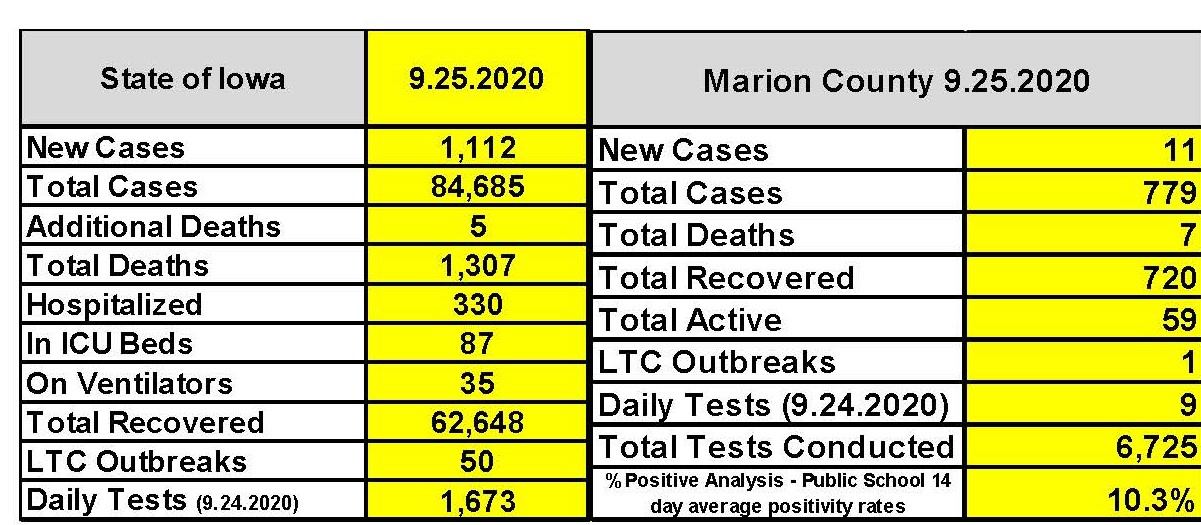 A seventh death related to COVID-19 was confirmed by Marion County Public Health Friday. The individual was over the age of 80 years old.
There were 11 additional positive tests reported, with 59 cases considered active and 720 recoveries. The two week positive test rate is at 10.3%, and there are seven county residents hospitalized with the virus.
There are nine positive tests at Westridge Specialty Care, which is considered a long-term care outbreak on the State of Iowa Coronavirus website. There are four recoveries among those individuals.