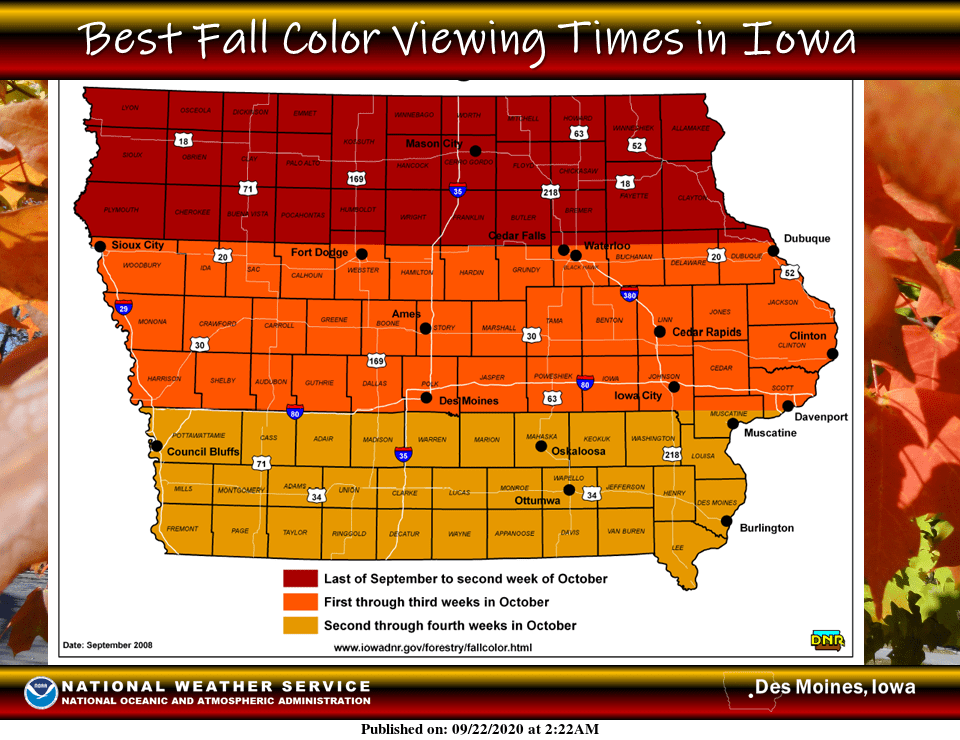 Cool air and the calendar soon flipping to October means fall has fully arrived in south central Iowa, and those watching the leaves change colors will soon see the peak of the seasonal turnover.
Professor of Biology at Central College Paul Weihe says every autumn in the Midwest, deciduous trees recover material from leaves, and as that process occurs, those same leaves change color in one of two ways.
According to the most recent Iowa DNR Fall Colors Report, south central Iowa residents can see deep purple in white ash along forest edges, bright red in sumac, ivy, and Virginia creeper in roadsides and edges, and bright yellows from walnut and other bottomland species, but leaves are starting to fall in those areas. Hard maples in the urban areas are starting to show orange and red.
The estimated peak of fall colors in 2020 will take place in mid-October, and due to the drought and other short-term weather factors, Weihe says this season for color could be cut short. Hear more from Weihe Thursday on Let's Talk Pella.