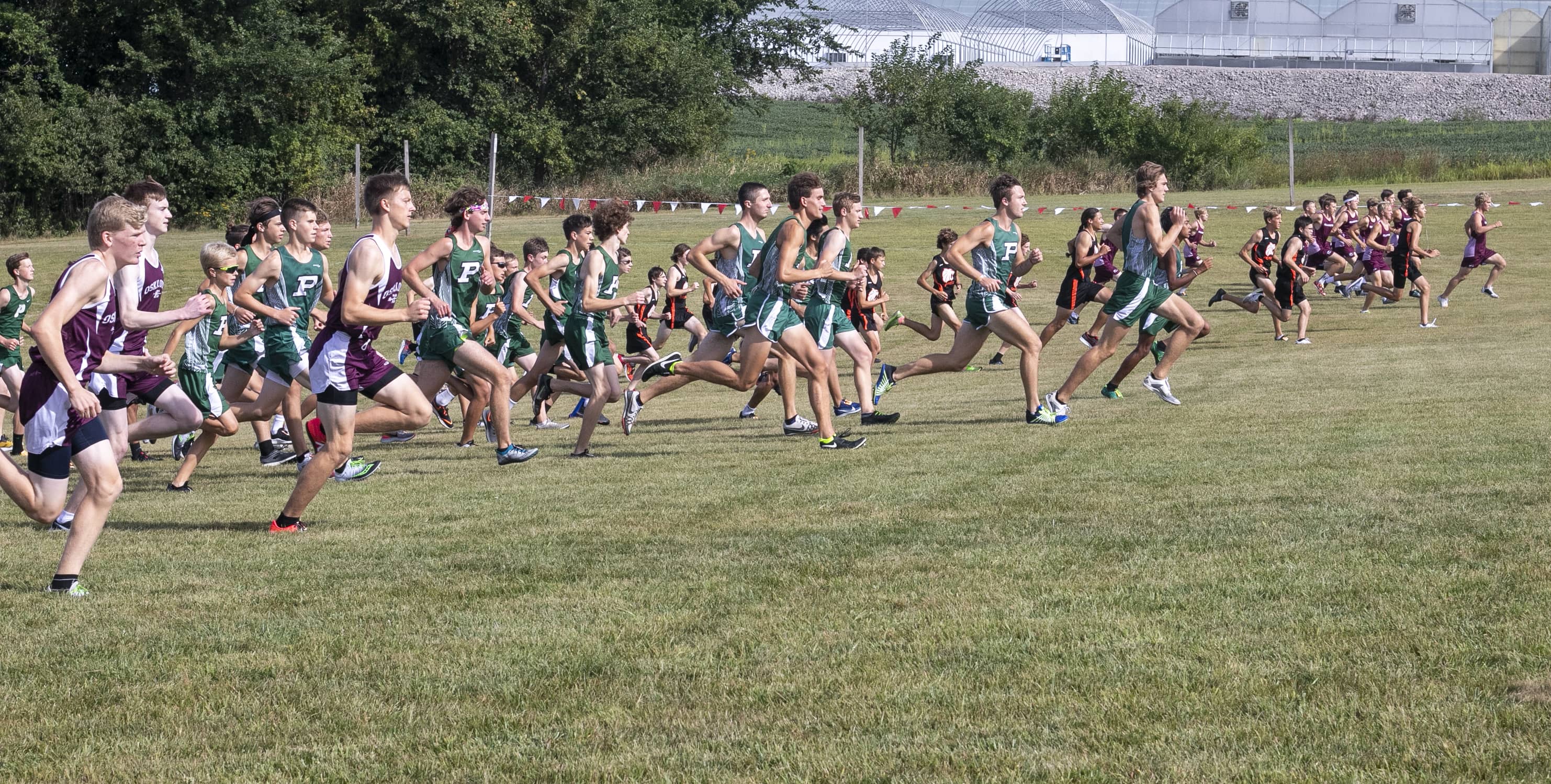 The Pella Cross Country team finished the regular season on a high note on the long road to Hillcrest Academy Monday.
The No. 2 Dutch boys placed 2nd in a field of ranked teams, and the Lady Dutch finished 4th as a group.
Pella was without top 30 ranked runner Tony Schmitz, who was a late scratch, but still edged No. 5 Solon in the final boys' race standings for the second week in a row by four points, and finished just six points behind No. 1 in 2A Danville-New London with a final team score of 49.
Chase Lauman paced the Dutch with a 5th place finish (17:29.59), with Nathan Vander Waal taking 8th (17:36.74), Josiah Wittenberg nabbing 10th (17:55.79), and Cutler Turner with a season best 11th place finish (17:57.69).
The Lady Dutch were in a field with No. 2 in 2A Mid-Prairie, City High, and No. 5 in 3A Solon — finishing 23 seconds behind the Spartans pace as a team. Two freshmen paced Pella in the girls race, as Jacie Trine placed 8th (21:00.33) and Autumn Blank was 15th (21:33.04). Senior Abby Cutler was the 18th fastest at the course (21:52.19)
The Little and Lady Dutch are gearing up for the Little Hawkeye Conference meet in Norwalk next Monday, October 12th.
Full results: https://www.iowarunjumpthrow.com/wp-content/uploads/2020/10/Hillcrest-10-5.pdf