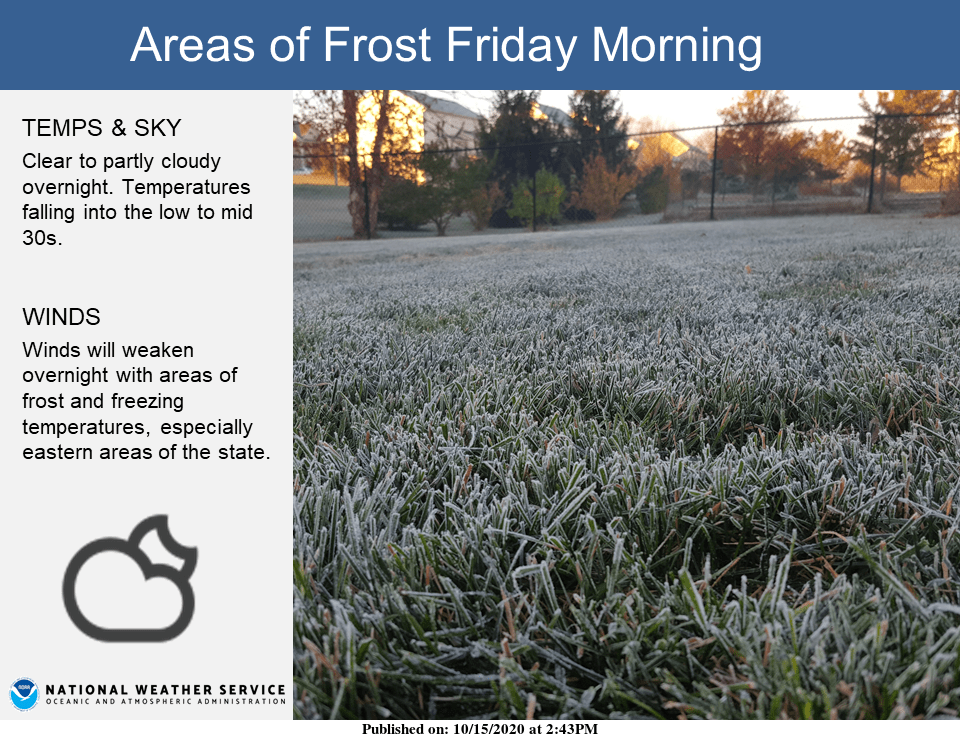 The National Weather Service in Des Moines has issued a Frost Advisory…which is in effect from 1 AM to 8 AM CDT Friday.
* Temperatures in the lower to mid 30s will result in frost formation across all of central Iowa. A few spots will fall below freezing.
* Frost could kill sensitive outdoor vegetation if left uncovered.