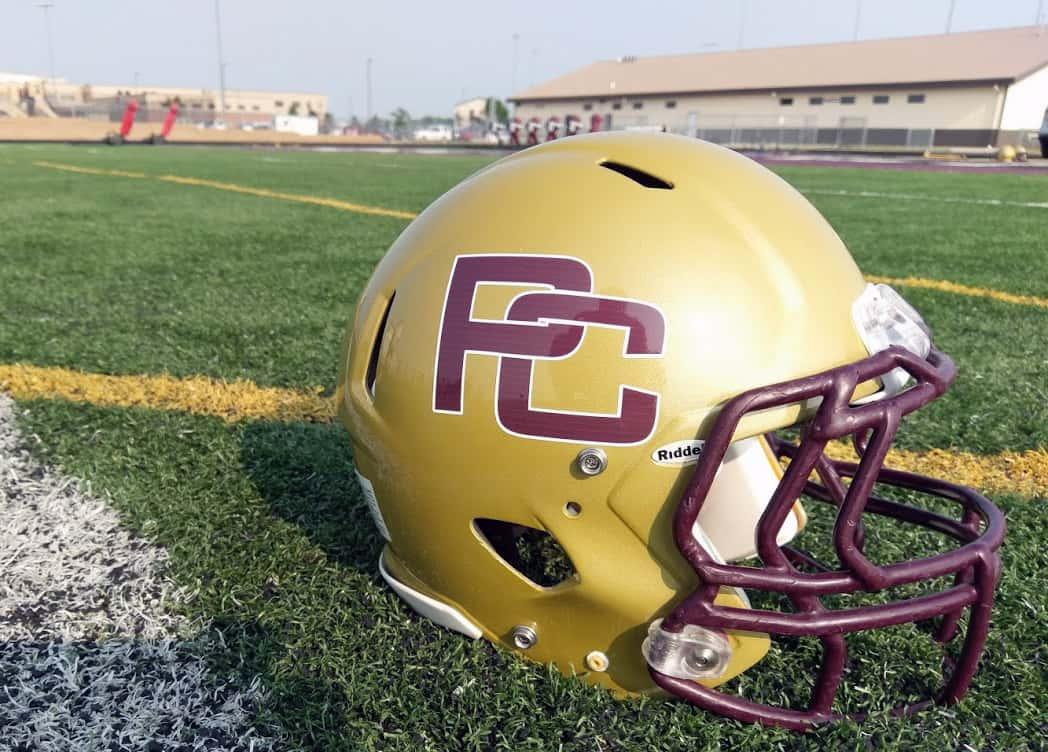 The road to the UNI Dome begins tonight across the state, and the Pella Christian football team has eyes on returning after back-to-back trips in 2017 and 2018. The first step will have to be a win that's had its own recent success in Cedar Falls, as Hudson comes to Eagle Lane for the Class 1A round of 64.
While the 2-5 Pirates of 2020 are two years and several players removed from their 2018 Class A Championship, the run-heavy road team has played one of the toughest schedules in 1A to date.
Hudson has leaned heavy on their running game offensively — they have 236 carries for 837 yards in their seven games, and only 19 completions on 57 pass attempts. Eagles Head Coach Rich Kacmarynski hopes their run-heavy opponents from Class 1A District 7 have prepared them for that approach.
With a win, Pella Christian will return home to host the Class 1A Pod 12 final against the winner of East Marshall at Panorama. Coverage from Eagle Lane begins at 6:30 this evening on 92.1 KRLS.