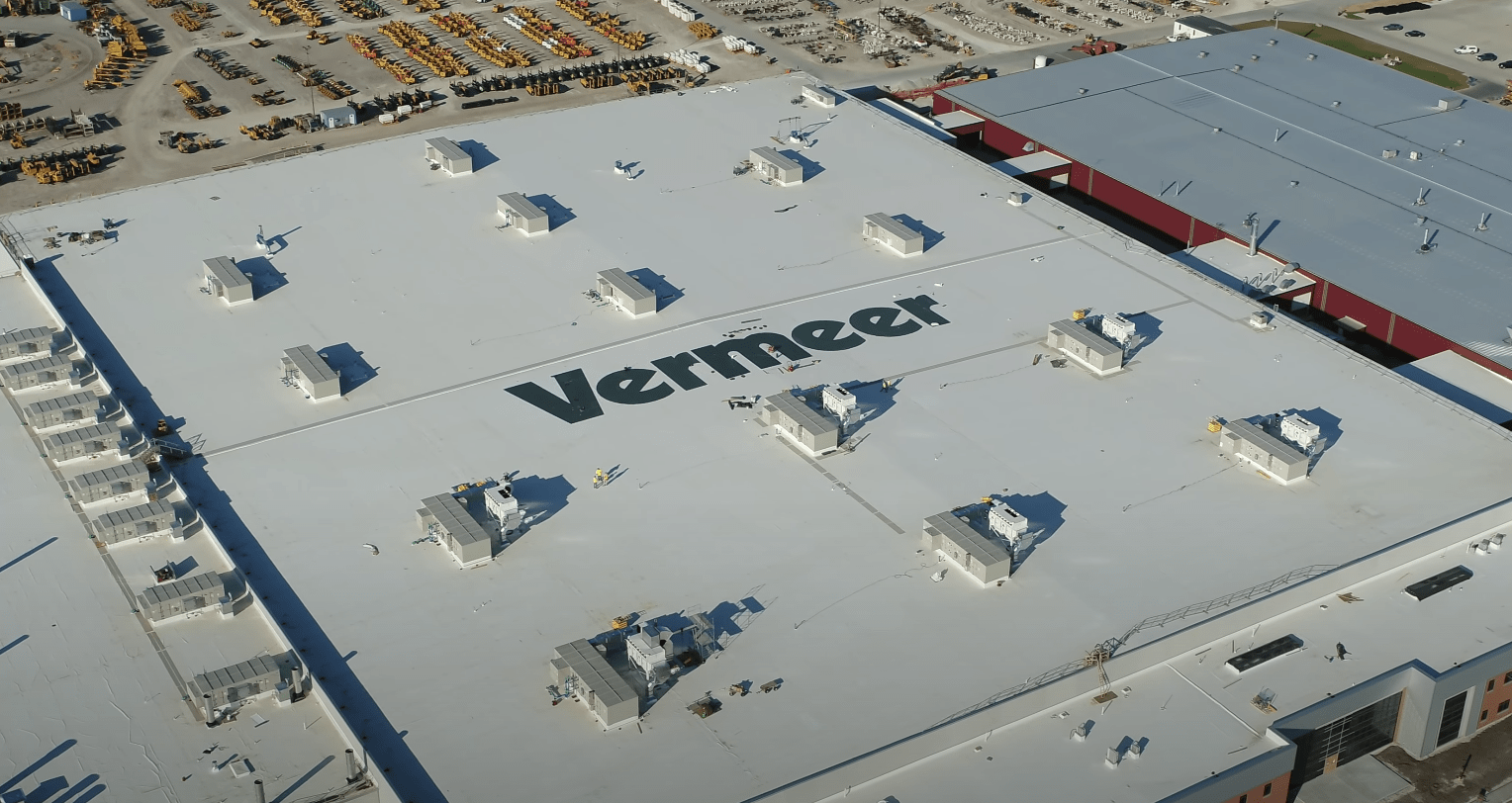 Vermeer Corporation and Hopkins Roofing partnered to install a 46-foot-tall and 224-foot-long Vermeer logo on the roof of the expanded Plant 7 facility along the Vermeer mile in Pella.
Plant 7 was formally announced back in July of 2019 at the one-year anniversary of the July 2018 tornado. The new facility includes 500,000 square feet of manufacturing and office space that will expand beyond the original manufacturing footprint. The facility is expected to be complete by the end of 2020 with team members moving in through early 2021.
"I am very proud to have the Vermeer name displayed on Plant 7," stated Vermeer President and CEO Jason Andringa. "My grandfather was a pilot, many members of the Vermeer family have held their pilots license and flying is something I do frequently both personally and for Vermeer. We are proud of this new facility and the way we are coming back stronger than ever. I know my grandfather would be proud to fly over this world class manufacturing facility and see the Vermeer name and the work that the Vermeer name represents. Thank you to our partners at Hopkins Roofing for making this project a reality. We are grateful to be a part of a community filled with innovative companies such as Hopkins Roofing."
In addition to their work on the roof of Plant 7, Hopkins Roofing installed metal siding around the
outside of the facility and main entrances. They also installed drainage along the perimeter of the building and metal trims on the offices inside the building.
"We are so grateful for Vermeer and the leadership they provide in our community," stated
Hopkins CEO Roger DeWaard. "Our work on the Plant 7 facility is a source of pride for every
member of our team. Pella is a better place because of the Vermeer family, and we are honored
to be one of their partners."