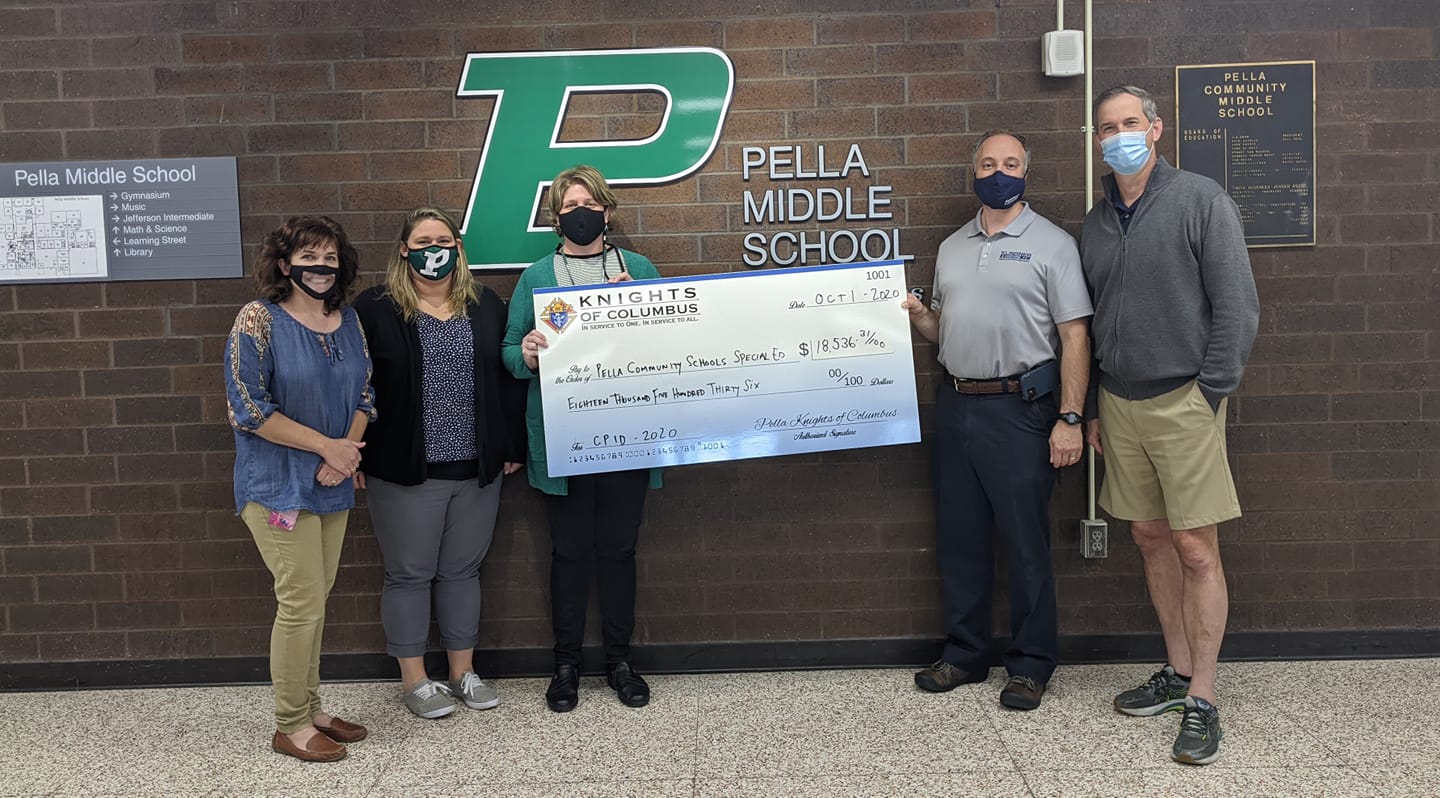 The Knights of Columbus have made their donations as part of the annual Campaign for Persons with Intellectual Disabilities.
Joe Lickteig with the Knights says nearly $47,000 was raised to support the Iowa Special Olympics, Pella and Pella Christian Special Education Departments, Wonder Spelen, and Christian Opportunity Center.
Fundraising efforts for the 22nd annual campaign were boosted by a matching challenge between 100+ Men on a Mission and the Knights, and a telethon co-hosted by KNIA/KRLS Radio at the Pella Opera House.