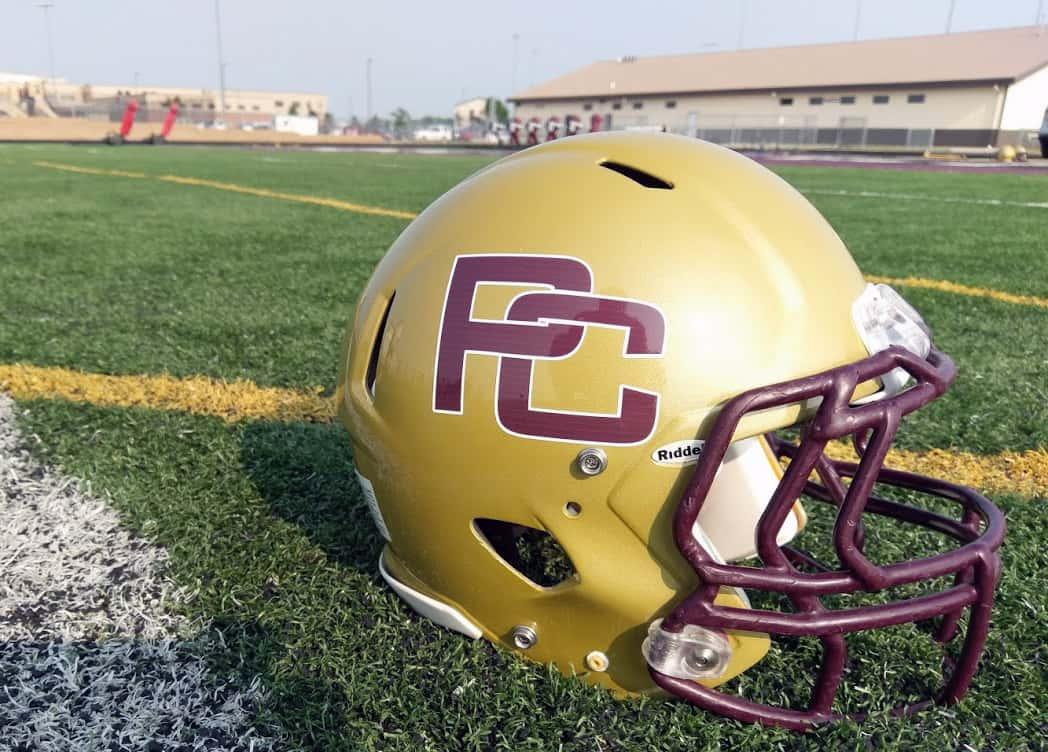 The Pella Christian football team survived and advanced in a 26-6 win over Hudson in the Class 1A round of 64 game, as heard live on 92.1 KRLS.
After recovering an opening play fumble in Pirates territory, the Eagles couldn't cash in due to penalties, and Hudson controlled the clock from there, as the road team had 19 ½ minutes of possession.
But Pella Christian found the big plays they needed, including a 4th and 1 gamble from their own 20 that turned into a long Isaac Kacmarynski TD run. The Eagles also scored just before the half to go up 12-0 at the half. After a 4th quarter score gave them padding, the Pella Christian defense gave up a late touchdown.
Pella Christian was led by an 83 yard, two touchdown night from Cody Boender, who added nine tackles, and two scores from Isaac Kacmarynski. Drew Geetings had a strip-sack and fumble recovery defensively.
The Eagles improve to 5-3 overall and will host Panorama next week, who dominated East Marshall 53-8 on Friday.