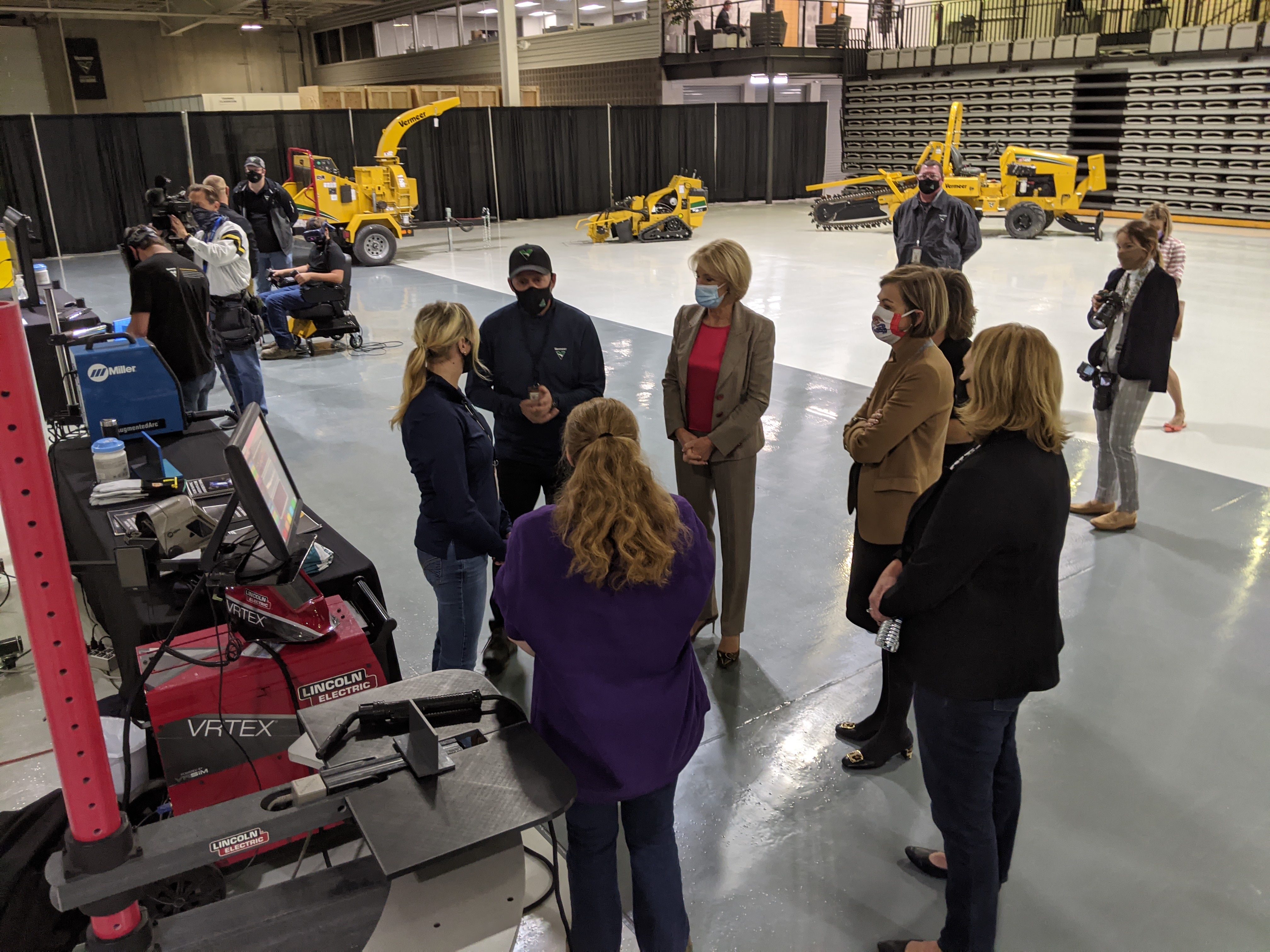 U.S. Secretary of Education Betsy DeVos and Governor Kim Reynolds took part in a roundtable to discuss apprenticeships at Vermeer Corporation Friday morning.
Following hands-on demonstrations with apprenticeship students and mentors, DeVos and Reynolds met with Vermeer Chair Mary Andringa, CEO Jason Andringa, Teri Vos with Future Ready Iowa, Pella High School Principal Adam Beckel, Director of K-12 Instruction Lowell Ernst, Pella Christian High School Principal Greg Wojczenski, and other educational leaders.
DeVos was able to meet with some of the apprenticeship students working with Vermeer and the Career Academy of Pella before the session, and also toured the Yellow Iron Academy and Founder's House with Managing Director of Forage Solutions Mindi Vanden Bosch. Reynolds emphasized the growth of Future Ready Iowa and years of partnership between the state government and Vermeer Corporation.
Hear more from both on Monday's Let's Talk Pella.