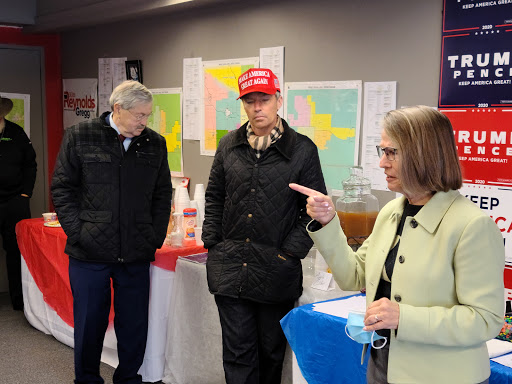 The Republican Party of Marion County held multiple events Saturday. U.S. House of Representatives candidate Mariannette Miller-Meeks was in Knoxville to give a speech and answer questions. She says that transparency and availability to the public are some of the most important qualities she possesses as an elected official.
"Iowa is a retail politics state. Being first in the nation, people are used to having access to candidates. As a state senator, I made myself available to my constituents. I think it's important to be able to ask questions, speak with you, and we want to do that in the same manner."
Miller-Meeks was joined by former governor and U.S. Ambassador to China Terry Branstad, and his son Eric.
At noon, Trump campaign caravans toured around Knoxville, Pella, Pleasantville and Melcher-Dallas. Numerous supporters decorated their vehicles and paraded around their respective cities.
The Marion County Democrats also hosted their second "Riden for Biden" event, with participants from throughout the county.
Mariannette Miller-Meeks interview:

Terry Branstad interview: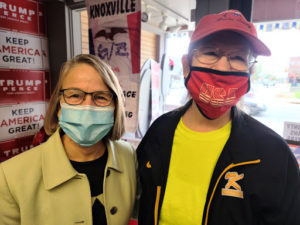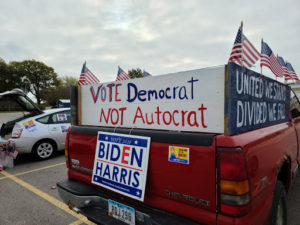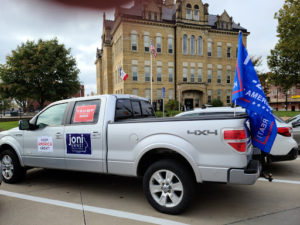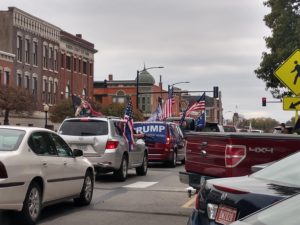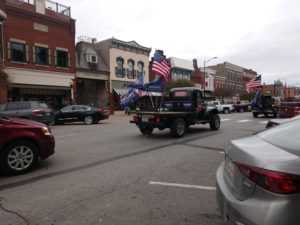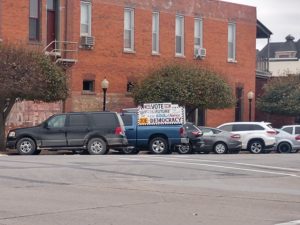 Podcast: Play in new window | Download
Subscribe: Google Podcasts | RSS