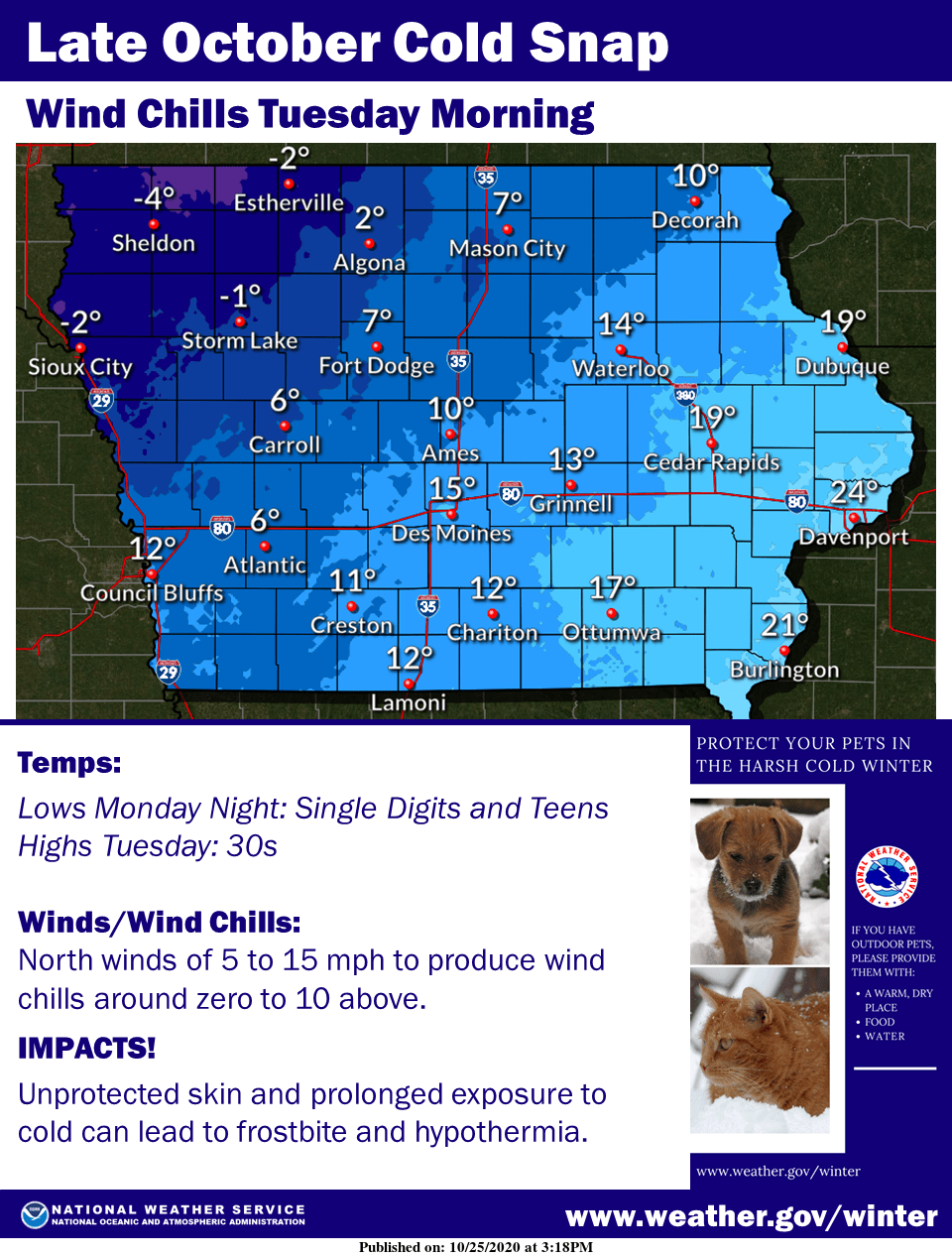 It feels a lot more like winter, which will continue through Tuesday night as an abnormally cold burst of air dominates the region.
Daytime highs in the mid-to-upper 30s and overnight lows into the 20s will approach long-standing records for cold in Marion County and the surrounding area.
Traditionally, the first inch of snow in south central Iowa doesn't typically fall until the last week of November or first week of December, but most across the state have now seen the first inch.
Wind chills will feel frigid, as the air will feel like it's in the teens this morning and Tuesday. More mild conditions return by Wednesday, with daytime highs approaching 50 and warming up into the weekend.
Stay tuned to KNIA/KRLS for the latest weather information.
Records (Marion County):
Sunday – coldest daytime high: 36 (1957); coldest low, 17 (1942); snow – 1.5″
Monday – coldest daytime high: 30 (1925); coldest low, 17 (1997)
Tuesday – coldest daytime high: 29 (1925); coldest low: 6 (1925)