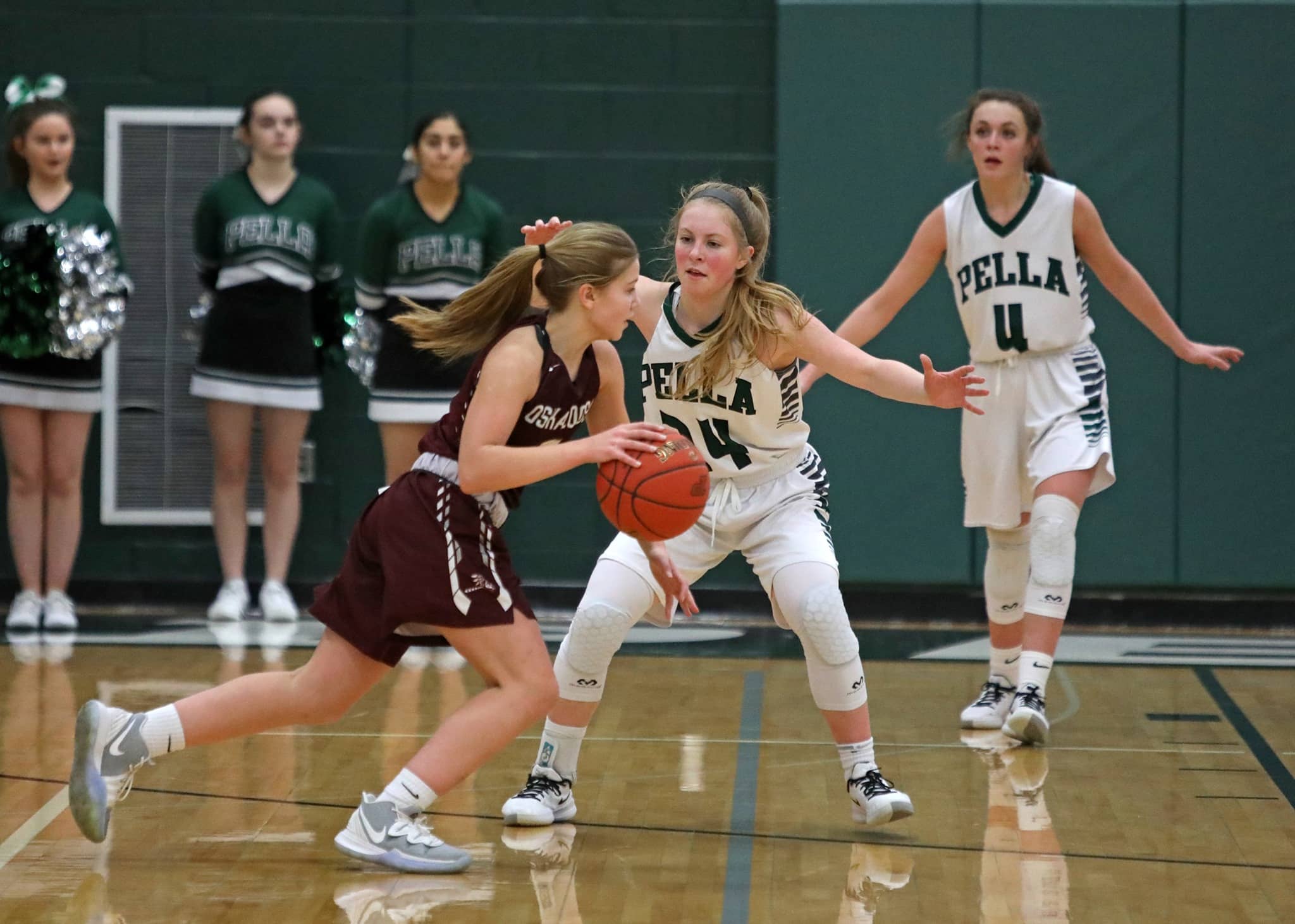 As the Pella girls basketball team gets set to hit the hardwood next week, they do so with increased expectations as the vast majority of the 2019-20 roster returns.
Head Coach Jerod Garland says that starts with a trio of seniors expected to contribute significantly on the court, including two-time All Little Hawkeye Conference honoree Madison Naig, 2020 All-Conference Second-Teamer Faith Diers, and Annika Peterson, who started in all 23 games last winter.
Naig and Diers look to lead the Lady Dutch on the scoreboard this winter — the duo combined for more than 24 points per game last winter. Juniors Anna Vander Waal and Reagan Van Wyk round out the projected starting lineup in the backcourt, as all five starters are back this season. Sophomores Jasmine Namminga, Kylie Tauke, and Hailey Van Vark fill out the rotation as returners from the 2020 varsity squad.
Pella opens on the road Tuesday in a girls-only varsity matchup at Mount Pleasant. Hear the Lady Dutch all winter long with the boys on 92.1 KRLS and the KRLS2 stream.