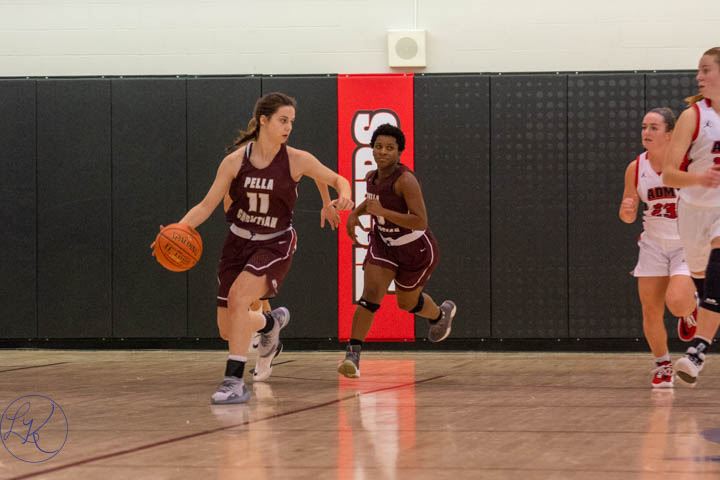 Photo by Lisa Morgan
A core group of returning talent and a growing group of sophomores on the varsity roster hope to push the Pella Christian girls basketball team into the win column more frequently in the 2020-21 winter season.
Head Coach Brad Engbers says Seniors Allison Van Gorp, Avery Baugh, and Anna Bonnett join Junior Emma Witzenburg and Sophomore Emri Agre in trying to get the Eagles back to a winning season, after the five-win campaign last year marked just the 2nd losing record for the program in the past 15 years.
Van Gorp is a two-time First Team All-Little Hawkeye Conference selection, and has 669 career points and 447 rebounds after two seasons starting in the post for P.C. Witzenburg and Agre both had flashes of offensive potential and each aim to take larger shares of the offensive production — Witzenburg was at 5.3 points per game and Agre hit 25 threes off the bench. Baugh had 43 assists and 36 steals, and Bonnett had 24 takeaways last winter.
The Eagles open on the road Tuesday at No. 8 in Class 1A Montezuma.