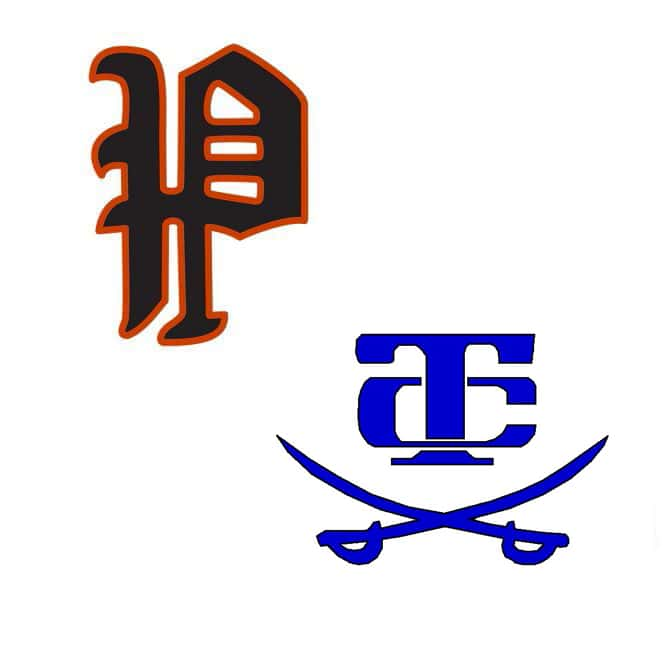 The Pleasantville girls' basketball team opened the season with a decisive 41-27 victory over Twin Cedars Friday night. Last night marked the third consecutive time Pleasantville's defense held Twin Cedars to less than 30 points.
Leading the Trojans in scoring was Adi Adreon, who had 11 points while hitting five of ten shots from the field. She was also one of three players who had three rebounds, which tied for the team lead. The other two that tied for the team lead were Azell Smith and Riley Thill. 
Malorie McKinney, who is recovering from an ankle injury, came off the bench and had eight points, tied for second on the team with Breanna Benge. Benge scored the team's first seven points of the game, including a three-pointer.
The Trojans shot 14-for-41 from the field and hit 12 of 28 free throws. Pleasantville Coach Jeff Cook tells KNIA Sports that his team came out in the first half and played good defense, but was inconsistent with their play in the second half, committing too many turnovers.
Cheyanne Bruns led the way in scoring for Twin Cedars, having 12 points, knocking down six of 13 shots. Brooke Roby was second on the team in scoring with seven. Kisha Reed led the team in rebounds with three. Roby also had the team's only three-pointer.
Twin Cedars shot eight-for-31 from the field and hit eight of 14 free throws, four of the makes came from Chloe Swank. Sabres Coach Trent Verwers tells KRLS Sports that free throws and turnovers were the difference in the game, as Pleasantville outshot Twin Cedars at the line, 28 to 14.
Pleasantville's next game will be at home against Lynnville-Sully on Monday at 7:30 P.M.Twin Cedars' next game will be their home opener against Orient-Macksburg at 6:00 P.M.