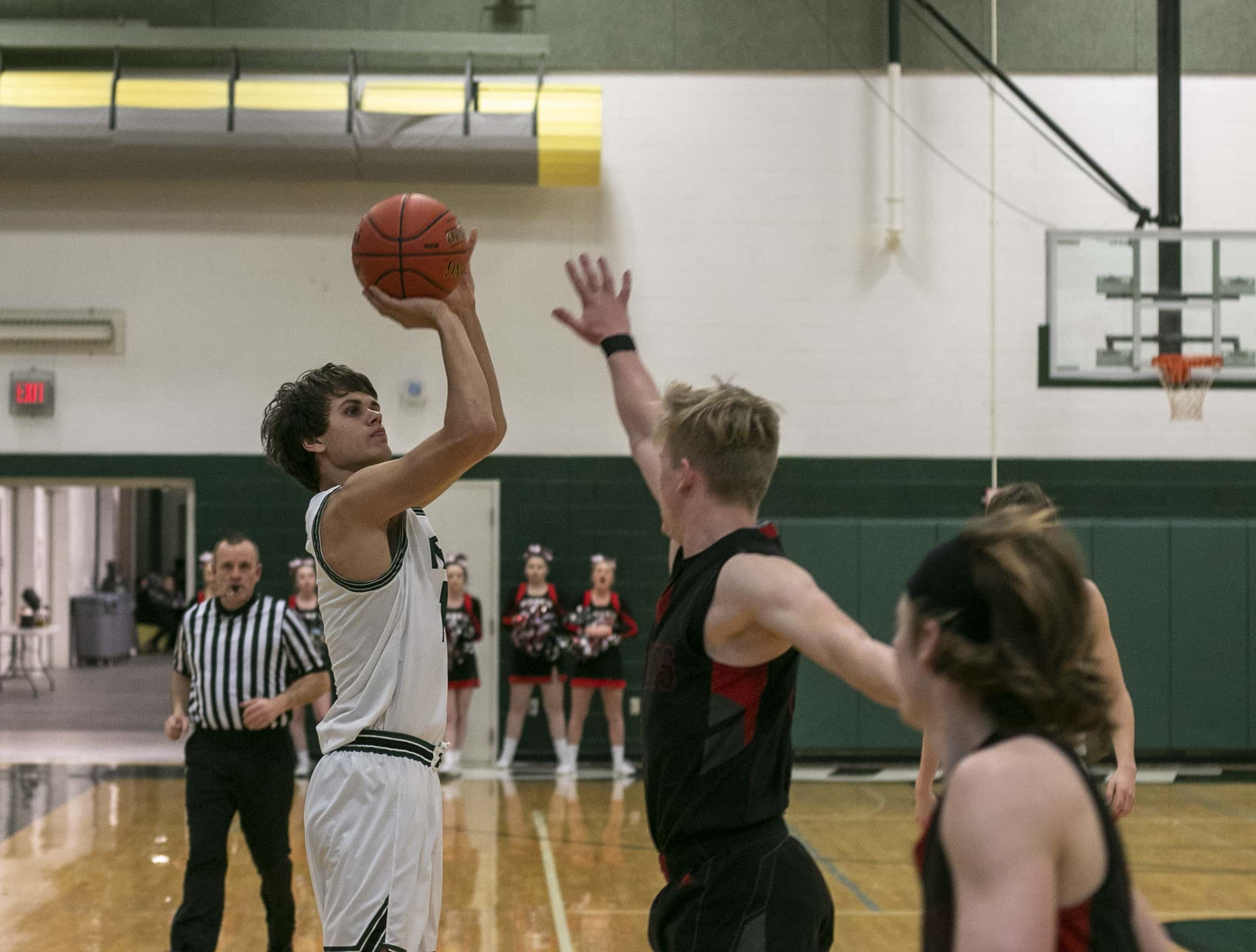 Despite graduating three All-Little Hawkeye Conference players last winter, the Pella basketball team is looking to reload instead of rebuild as they head into the 2020-21 season.
Pella was a state qualifier for the 17th time in school history, with the likes of All-State Point Guard Logan Shetterly, one of the best 3A three-point shooters John Oltman, and Mr. Comeback Player of the Year Treyton Sturgeon leading the way. But with all three gone, Head Coach Derek Schulte says there will be huge shoes to fill — but there is a capable group returning that should be up to the task.
The Dutch will be led by seniors Grant Nelson and Josh Warner — both returning starters, and Senior Ryan Mace will round out the starting lineup, and several other varsity members are contending to fill the depth around that core group in the first half of the winter season. Pella will have to wait for a talented transfer to bolster their scoring, as former Newton guard Noah Allen sits out the required 90 days before getting to suit up — Allen was an All-Conference honorable mention in 2019.
A pair of potentially explosive juniors will also look to make up the loss to graduation for a team with eyes on lighting up scoreboards again this winter.
Karl Miller and Parker Elder had their fair share of 'wow' highlights last winter, and with the loss of three All-Conference starters from the state tournament team, Schulte says that duo has the chance to potentially take big steps forward in their ability to rack up points.
Miller is a two-year varsity starter and came back from a back injury halfway through the season in 2019-20, averaging 6.9 points per game and hitting 46.2% of his three point shots, while Elder had 5.7 points per game and had a handful of big dunks down the stretch for the Dutch.
Pella begins the 2020 boys basketball season on Tuesday, December 1st, in a girls-boys doubleheader that can be heard live on 92.1 KRLS.