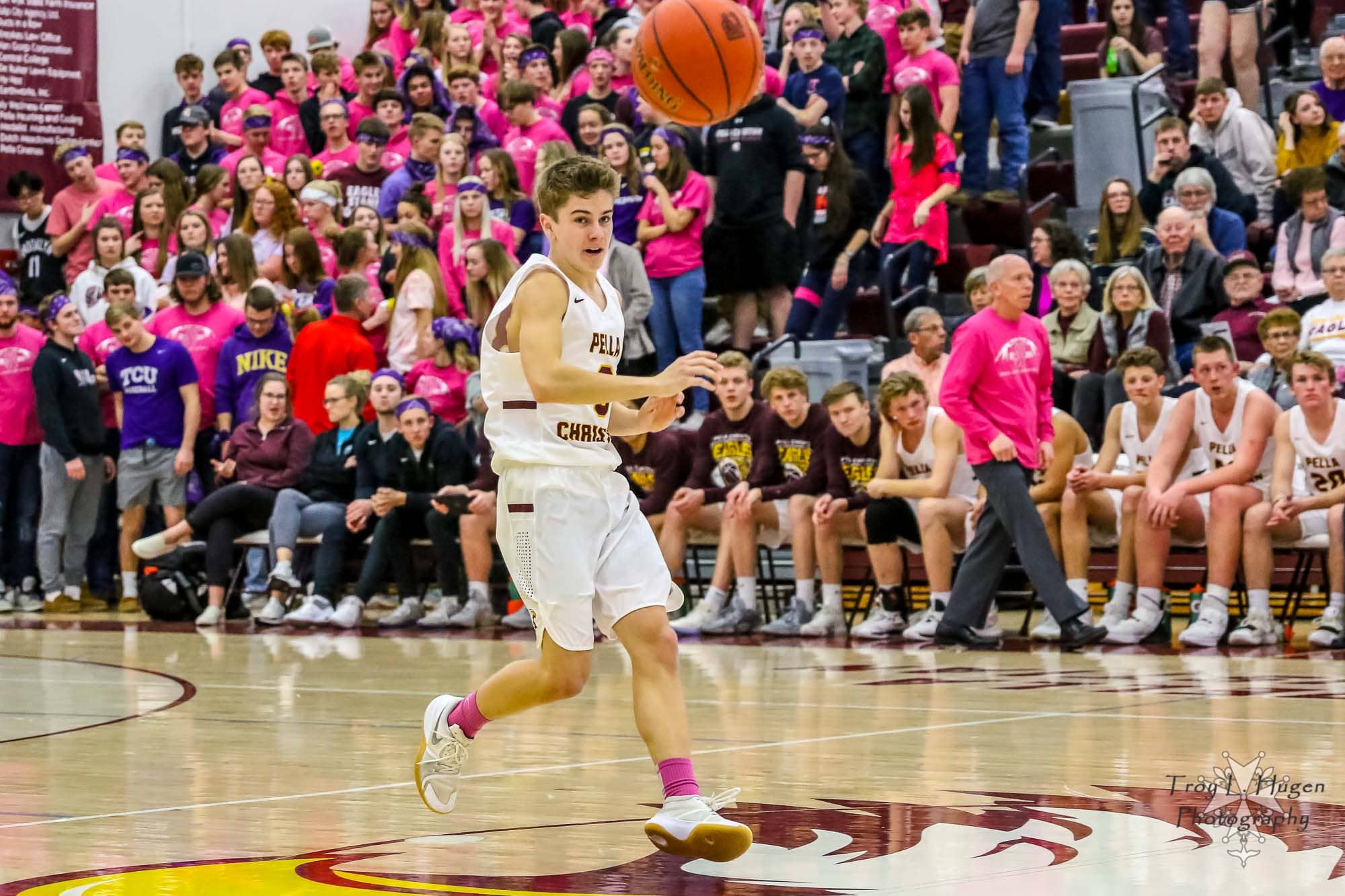 With a large amount of new faces on the Pella Christian boys basketball team, there is almost a sense of self-competition as the coaching staff tries to fit the right pieces into the upcoming puzzle of a season.
Head Coach J.D. Boer says while he fully expects returners Levi Schelhaas, Eric, and Luke Mulder to be stalwarts of the starting lineup, the rest of the top five and the first group off the bench are wide-open, as several athletes each bring a different skill set that could help the team find success.
In the back court, we have some guards, guys like Caden Van Dyke, who's a senior, he's gonna have some opportunities; Drew Geetings is a good athlete who plays really hard, Jadeon Huisman is a junior who can shoot the ball really well; Aiden Stoltz, he can really shoot the ball and make some plays too, so we're excited about his development; Bennett Spronk and Lucas Hol are a couple other guards who have the ability to make some plays; and Danny Andringa is a guy who is going to have an opportunity to play as just a guy who does a little bit of everything really well, and every team needs guys like that."
A pair of 6-7 post players in E.J. Fransman and Niko Schirz will provide depth behind the Mulder brothers in the front court.
Boer believes that there could be a lot of matchup dependent opportunities for this bench this winter, especially with the mix of size and speed they have beyond some of the core starters.
The Eagles boys basketball team opens at home against Albia on Tuesday, December 1st. Follow Pella Christian all winter long on 92.1 KRLS and the KRLS2 stream.