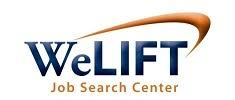 Those unemployed, have recently lost a job, or feel underemployed can take advantage of the WeLIFT Job Search Center, a non-profit organization in Indianola that helps people look and apply for jobs, and make sure they have adequate training and education to move forward. Executive Director Roger Netsch tells KNIA News one of the biggest demographics the organization helps out is those who may be unfamiliar with technology.
"We have a computer lab that clients can use, and we also teach computer classes there for people on online job searching, email basics, searching for jobs online, Microsoft Word and Excel, you can learn all of that here. And all of our services are free, we are a 501(c)(3) non-profit organization."
Due to the COVID-19 pandemic, the WeLIFT hours are currently changed to Tuesdays and Thursdays from 11am to 3pm, with no appointment necessary.