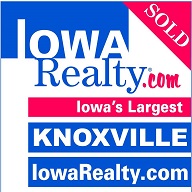 Many industries have faced challenges throughout 2020 and the COVID-19 pandemic, but real estate has remained strong. Cheryl Chambers with Iowa Realty Knoxville says that interest rates are currently low, and that those considering buying a home should try to get pre-approved for a loan.
"Find a reputable realtor, a reputable lender, and get that pre-approval in hand so that when you find that dream home or that move-up home, you are ready to go. Sellers are wanting to know that buyers are pre-approved, and ready to move forward, not having to wait on that process. It's a great time to buy, great rates, but that pre-approval is so important."
Find more information here.