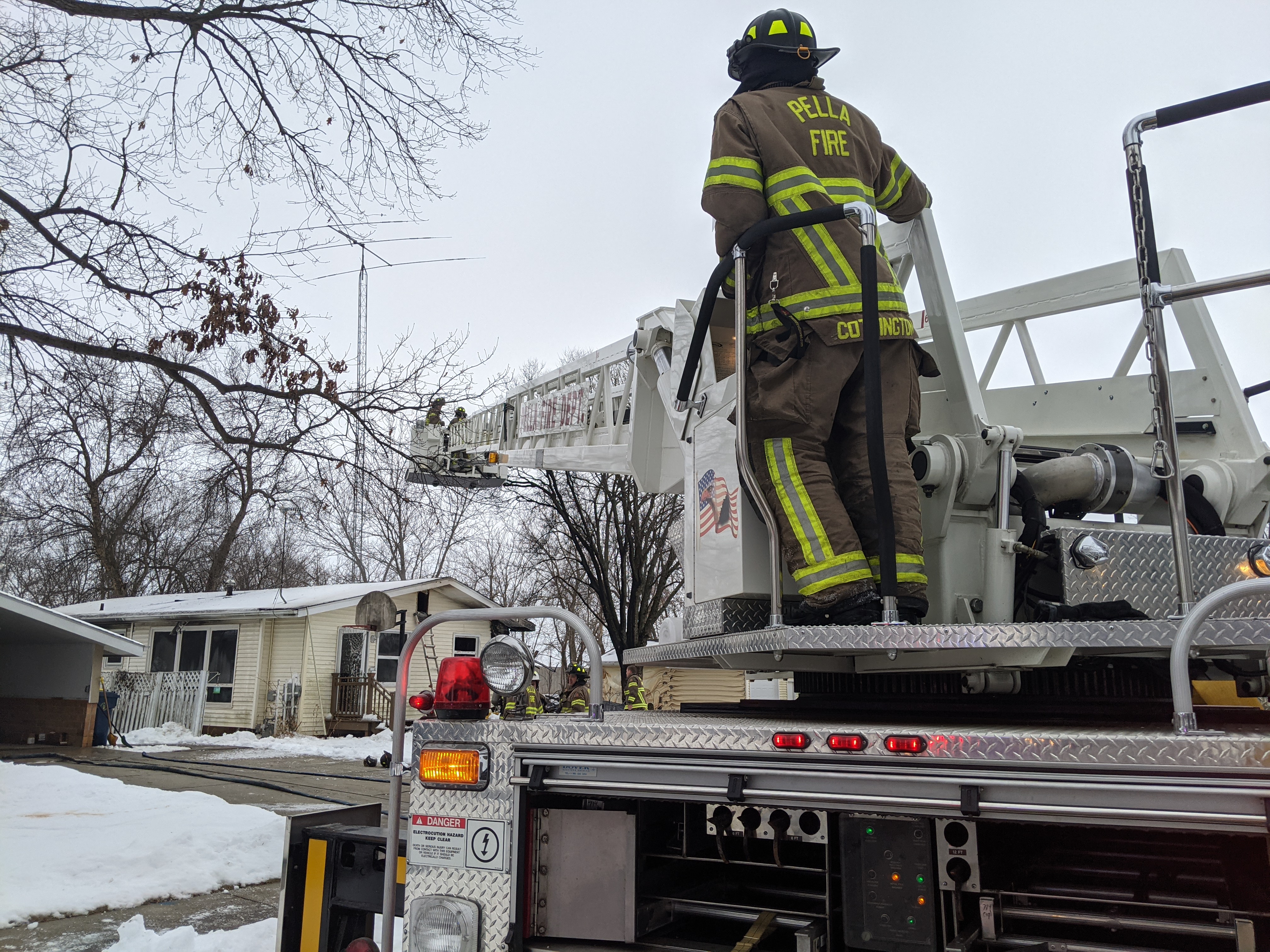 Pella firefighters worked to fight a fully engulfed garage Saturday morning.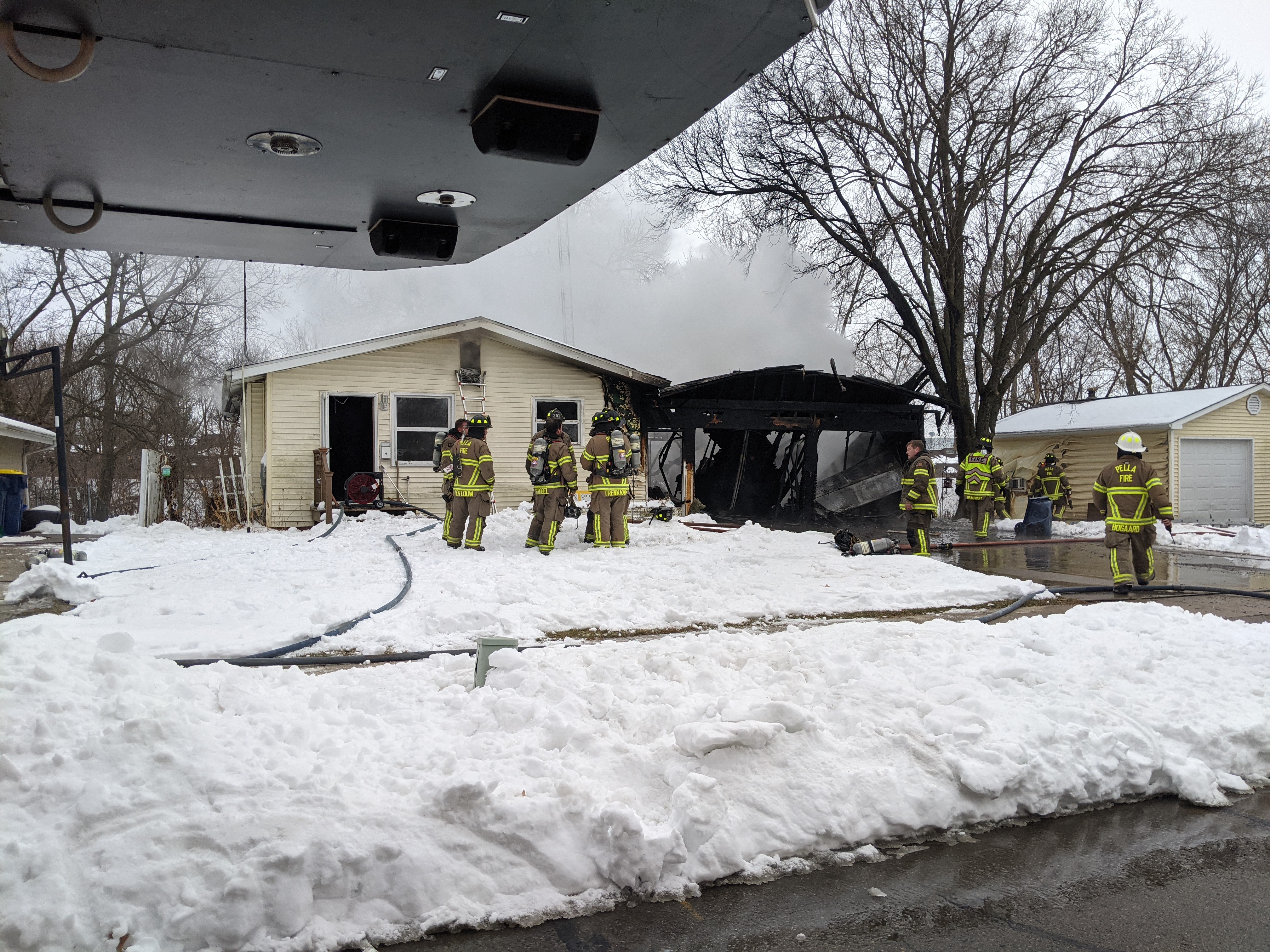 Crews were on scene after initial reports of a porch fire were called into Pella dispatch at approximately 10:15 a.m. The fire quickly spread in an attached garage at the home on the 1100 block of Liberty Street in Pella. Significant damage inside the home was reported, according to Pella Assistant Fire Chief Randy Bogaard, and the garage was a total loss.
All occupants were able to get out safely. Pella Fire was assisted by Pella Community Ambulance, the Pella Police Department, and Marion County Sheriff's Office. The City of Pella Electric Department was also on scene.