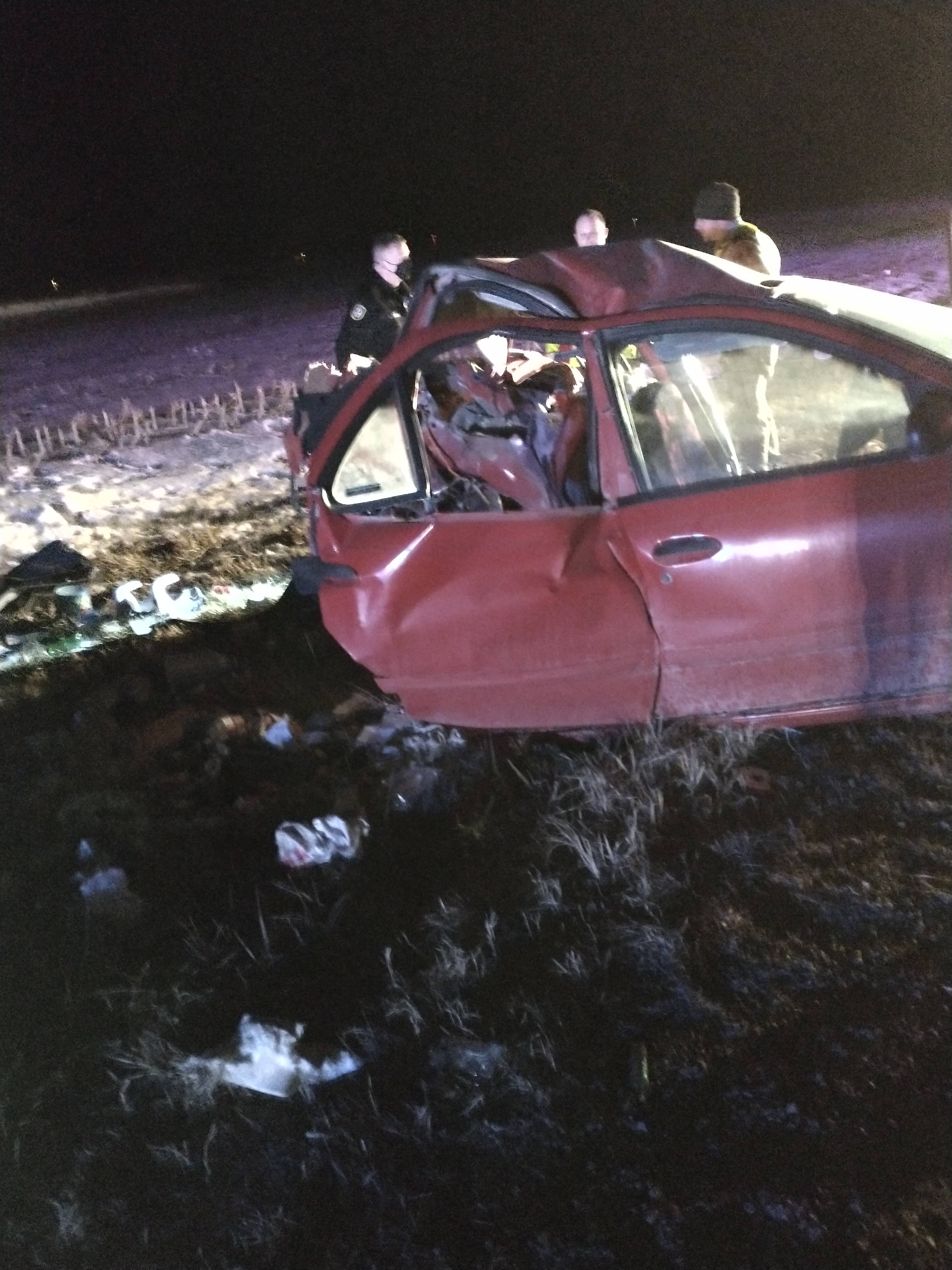 Multiple agencies responded to an accident with injuries at the intersection of Highway 14 and Upton Street near Columbia Tuesday evening. At approximately 7:23 p.m., a 2018 Ram 3500 pickup, driven by 43-year-old Bradley Duckworth of Knoxville, was southbound on Highway 14, when a westbound 2003 Pontiac Sunfire, driven by 27-year-old Brittany Hartman of Columbia, failed to stop at the intersection. The Pontiac entered the southbound lane, where it was struck by the pickup, causing major damage.
Hartman had to be removed from the vehicle by mechanical means before being transported by Mercy Helicopter for treatment of injuries. She is in fair condition.
Assisting agencies included the Iowa State Patrol, Columbia Fire & Rescue, Knoxville Township Rural Fire Department, and the Marion County Sheriff's Office.