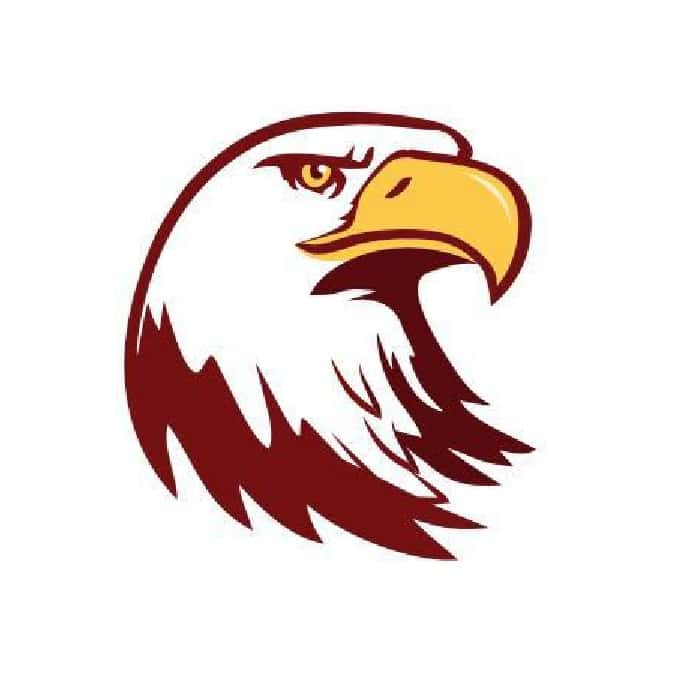 For the third time in five nights, the Pella Christian basketball teams earned a doubleheader sweep, last night knocking off Oskaloosa in a twinbill heard live on 92.1 KRLS.  The girls won 59-40, then the boys snuck out with a 63-59 victory in the nightcap.
In the opener, P.C. used an 11-0 run from the end of the first quarter to the beginning of the second quarter to take the lead, holding a 29-24 edge at intermission.  Then they outscored the Indians 18-5 in the third quarter, with Anna Bonnett and Emma Witzenburg combining to score 15 points in the frame.  All told, Witzenburg scored 25 points and grabbed 10 rebounds, Allison Van Gorp had a 16-point 21-rebound double-double, and Bonnett scored 10.  With the three straight wins, the Eagles are now 7-5 overall and 2-4 in the Little Hawkeye Conference.
After falling behind by three at the end of the first quarter, the Pella Christian boys started both the second and third quarters with 8-0 runs, building a 48-33 advantage midway through the third.  Then Oskaloosa ripped off a 12-0 run, and scored 18 of 20 points over a nearly eight minute stretch, and held the lead at 51-50.  The teams traded the lead over the next couple of minutes, with the Eagles finally salting the game away with eight free throws, first a pair from Lucas Hol, then six straight from Levi Schelhaas.  Head Coach J.D. Boer enjoyed watching his guys put it away at the line.
"Free throw shooting has really not been a strength of ours at all.  It's really something that we've struggled with, and it's something we've got to work on.  So we got into that spot and I was a little bit nervous about how it was going to go.  But our guys stepped up, eight-for-eight in the fourth quarter, that's big time.  That's what I'm talking about, being in those spots as a young team is important and finding ways to execute down the stretch."
Eric Mulder led the Eagles with 19 points and 13 rebounds.  Schelhaas chipped in 11 and Jaedon Huisman added 10.  Pella Christian is now 5-6 on the season and 3-3 in the LHC.
Up next for both P.C. teams is a home date with Pella on Friday night to close out the first round of conference action.