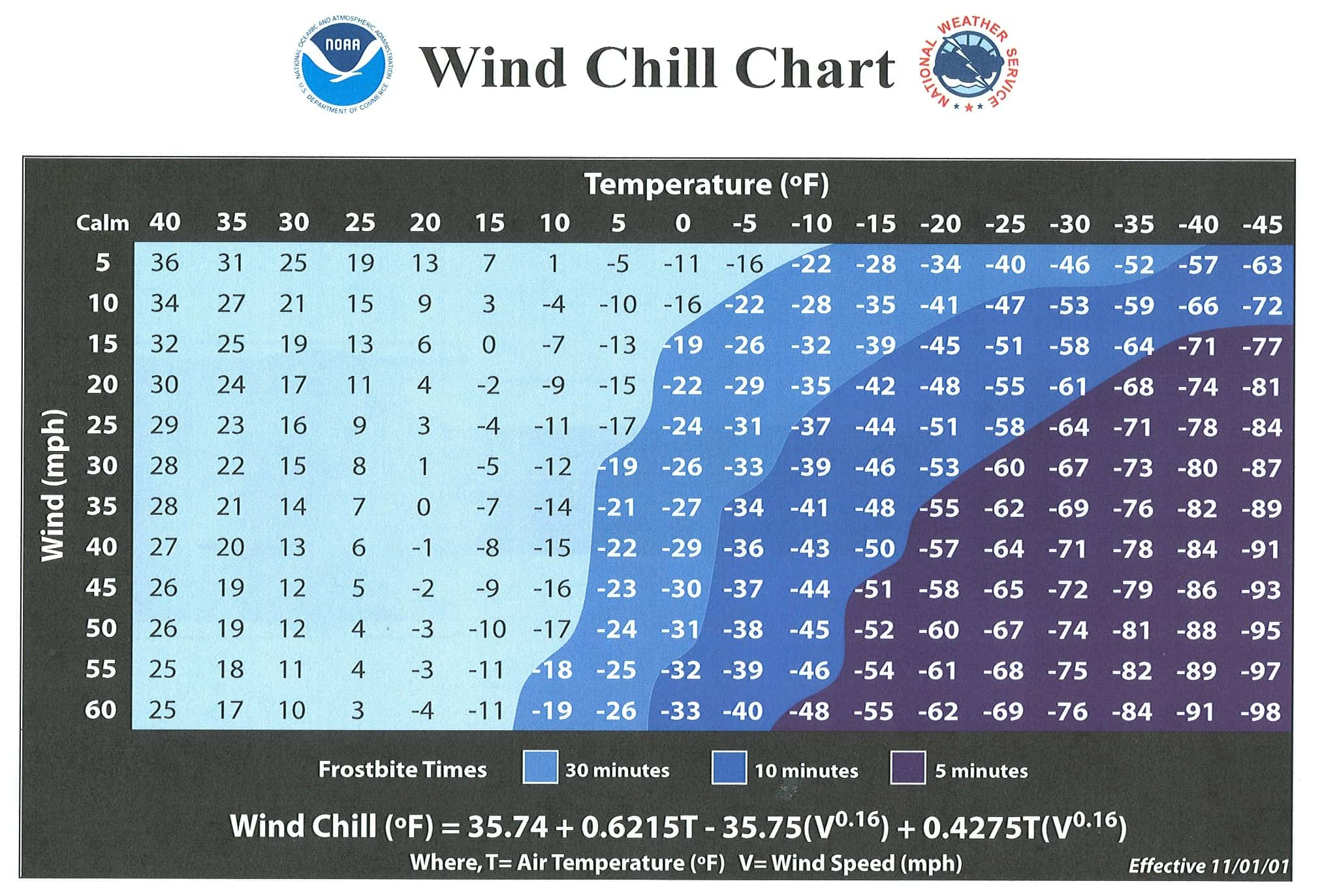 Extreme wind chills and record-breaking cold temperatures are expected through Tuesday morning in south central Iowa. Dangerous, arctic air has settled into the region, and will stay in place this weekend. Wind chill values between 15 and 30 below zero are expected to continue during all hours of the day until Tuesday morning. In those conditions, frostbite and hypothermia can occur in as little as 15 to 30 minutes, especially without any precautions taken when going outdoors.
Long-standing records for cold air could be broken in Marion County as well, including:
– Record coldest high temperatures: 2/12 (0 in 1905), 2/13 (4 in 2020), 2/14 (2 in 1936), 2/14 (2 in 1958)
– Record lows: 2/13 (-11 in 1960), 2/14 (-19 in 1930), 2/15 (-17 in 1958)
Stay tuned to KNIA/KRLS for the latest winter weather information.