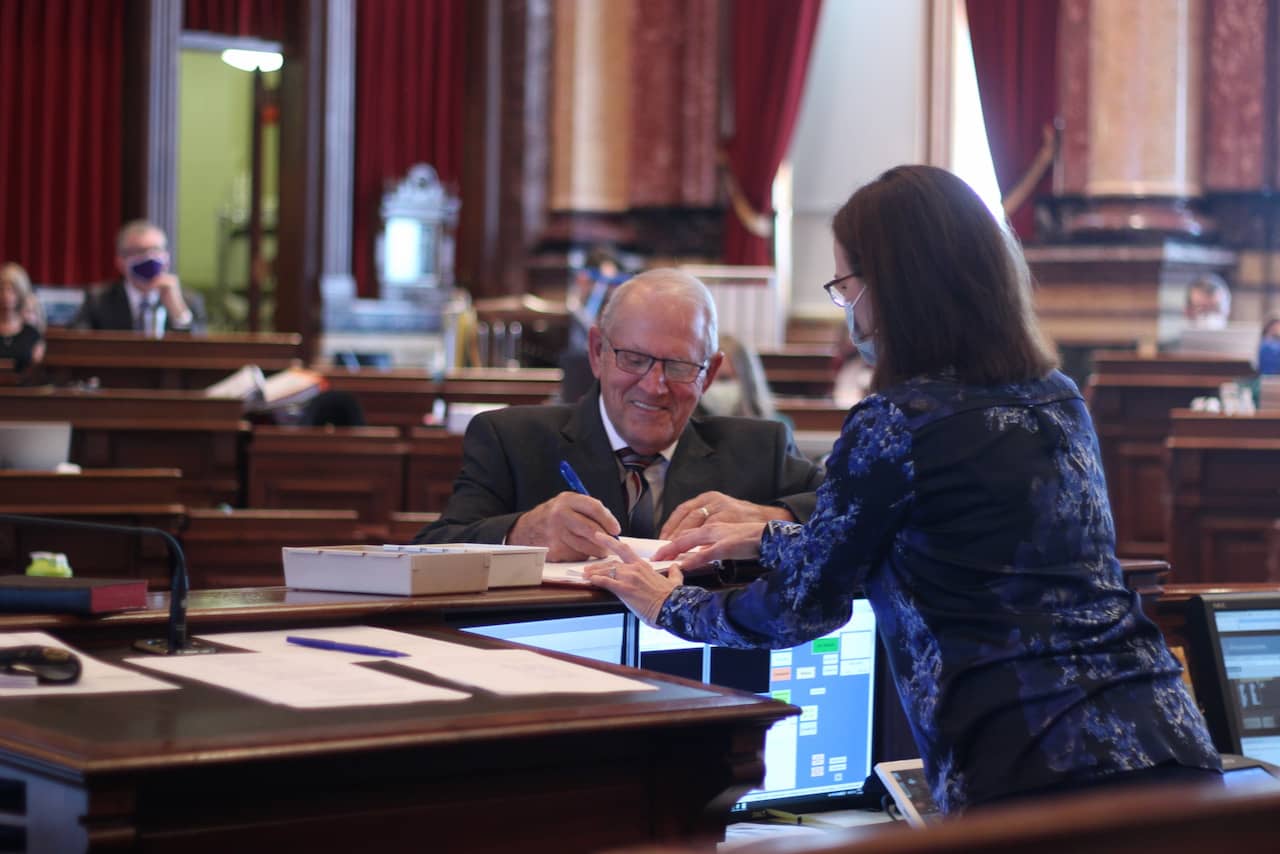 A bill written by District 40 State Senator Ken Rozenboom, if approved, would change Iowa's bottle bill. Rozenboom says the program has been around since 1979. when it was implemented as a way to control the amount of litter thrown into roadside ditches.
He says the law remains popular with the public because it is good for the environment by promoting recycling, but several attempts to change the law have failed.
Rozenboom filed Senate File 368, which would redirect the initial five cent payment to the retailer itself, who would then submit that to the Alcoholic Beverage Division of the State of Iowa, allow dealers to refuse to accept and refund bottles and cans if a redemption center is located within 20 miles, and allow those centers to avoid sorting by brand and other provisions to help reduce labor involved in the process.
"This is a plan to preserve and modernize this popular concept, streamline the process, correct the imbalances that exist, and, after a year of battling a nasty virus, making the whole process healthier and safer for the public. My bill takes a new and unique approach to solving an old problem."