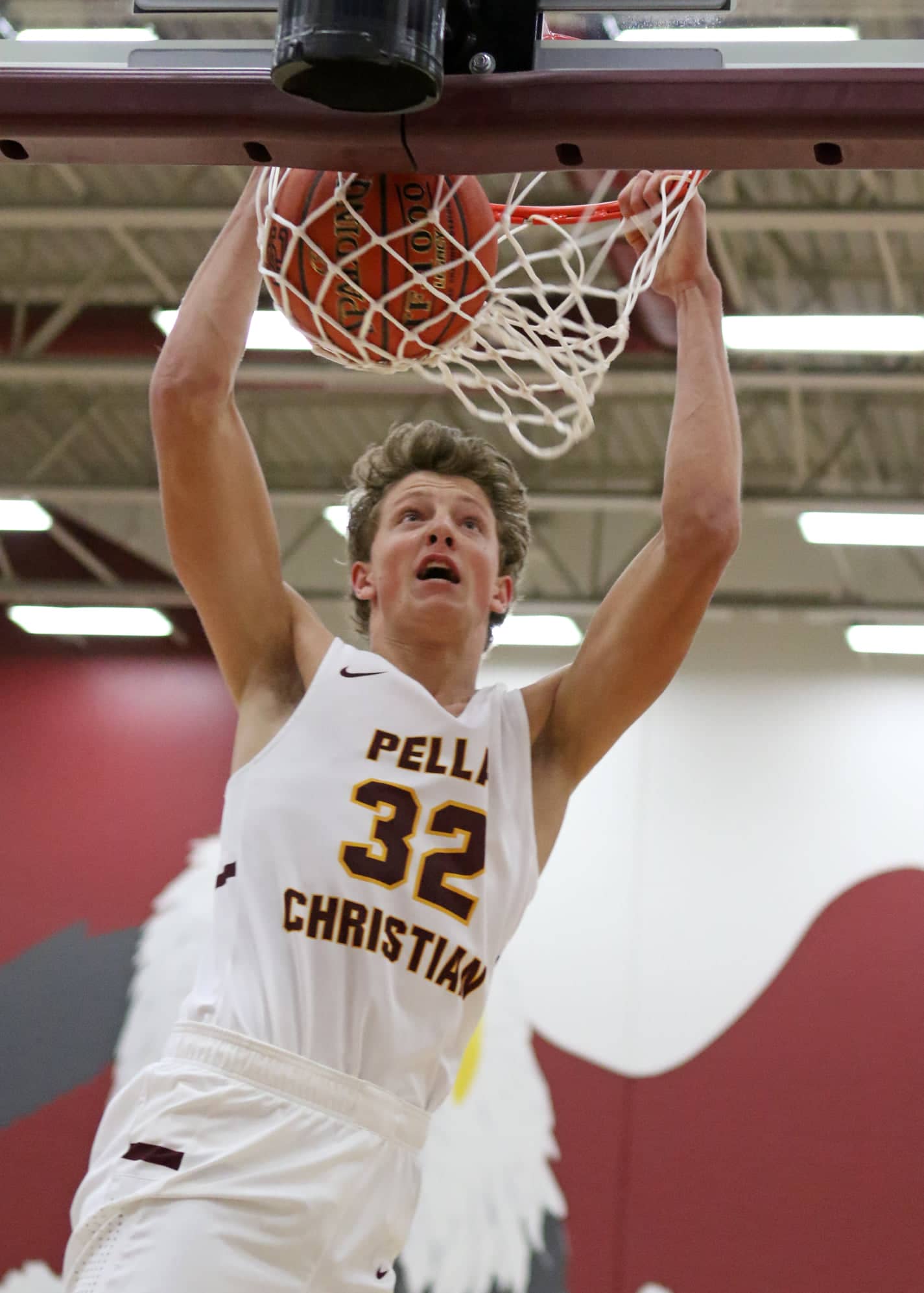 J.D. Boer's first game as head coach of the Pella Christian boys basketball team was a 75-66 loss to Albia on December 1st.  Nearly three months later, the Eagles season comes full circle as they prepare for a rematch with the Blue Demons in a class 2A district final.
Pella Christian has had an up-and-down 12-11 campaign, finishing in the middle of the pack in the Little Hawkeye Conference at 6-8.  Meanwhile, Albia is 18-2 this year and swept through the South Central Conference with a perfect 12-0 mark.  Boer knows that his team is going to have its hands full with the Blue Demons again tonight.
"They have great guard play and a big man who's really playing well at this point in the year.  We're really looking forward to it, as it's been a long time since we've faced these guys.  We've got 22 games in the books since then, and we've developed and changed and grown in so many different ways.  I can't wait to tee it up."
Tipoff is tonight at 7:00 at Oskaloosa High School.  Trevor Castle and Wynne Veenstra will call the action on 92.1 KRLS, beginning with pregame at 6:30.