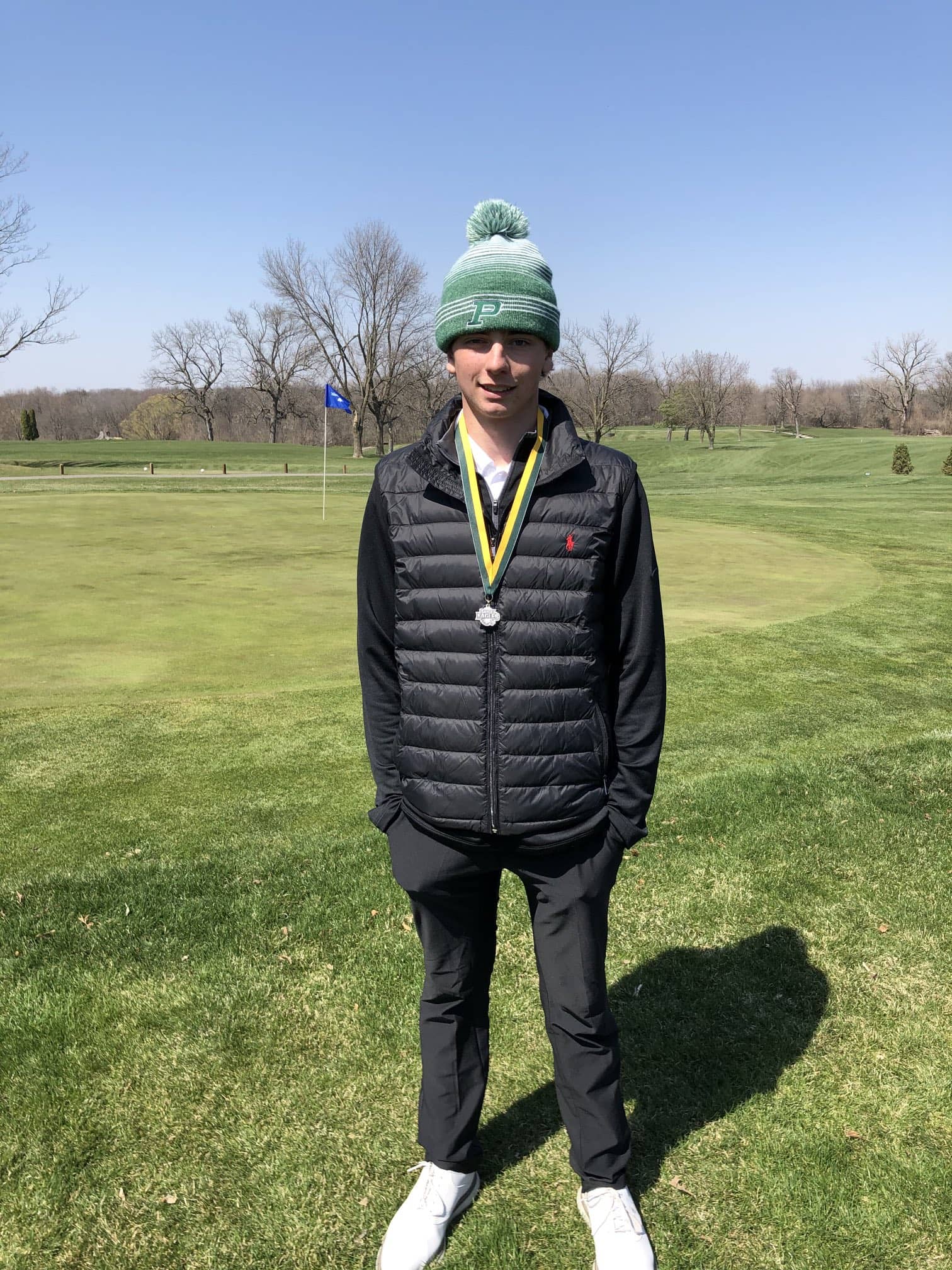 Pella's Will Simpson was runner-up at the 2021 Saydel Invitational
The 2021 boys golf season is underway after Pella and Pella Christian traveled to the Saydel Invitational Friday. The Dutch placed 5th with a team score of 374, and the Eagles placed 8th with a 414 in a nine-team field largely made up of central Iowa 3A teams.
Pella was led by an 81 card in 18 holes from Junior Will Simpson, a score that tied for 2nd overall among individuals, with Ayden Gordon scoring 89 and Thomas Tangen carding a 97.
The Eagles were paced by a score of 94 from Kyle Gao and a 96 from Isaiah Breems.
Pella returns to action Tuesday in a quad with Knoxville, Carlisle, and Clarke in Osceola, while Pella Christian is off until they head to the Oskaloosa Invitational on Tuesday, April 13th.
Team Scores
Gilbert. 324
DCG 359
Newton 364
Winterset. 367
Pella 374
Saydel. 396
West Marshall 397
Pella Christian. 414
Earlham 428
Pella Individual Scores
Will Simpson. 81 – Runner Up medalist
Ayden Gordon. 89
Thomas Tangen. 96
AJ Hoekstra 107
From Eagles Coach Joel Rietema:
"Even though it was sunny, it was a cold and windy first outing after nearly two years off from formal golf competition. Woodland Hills proved to be a test as well even though it is fairly short comparative to some others we play including Bos. The team struggled on the tee and green but mostly with the short game. We look forward to a week off to prepare for the next tournament. All of our players except returner Kyle Gao experienced a HS golf tournament for the first time today."
Isaiah B – 96
Gabe H. – 119
Kyle G. – 94
Aiden S. – 112
Caleb VA – 112
EJ F. – 112