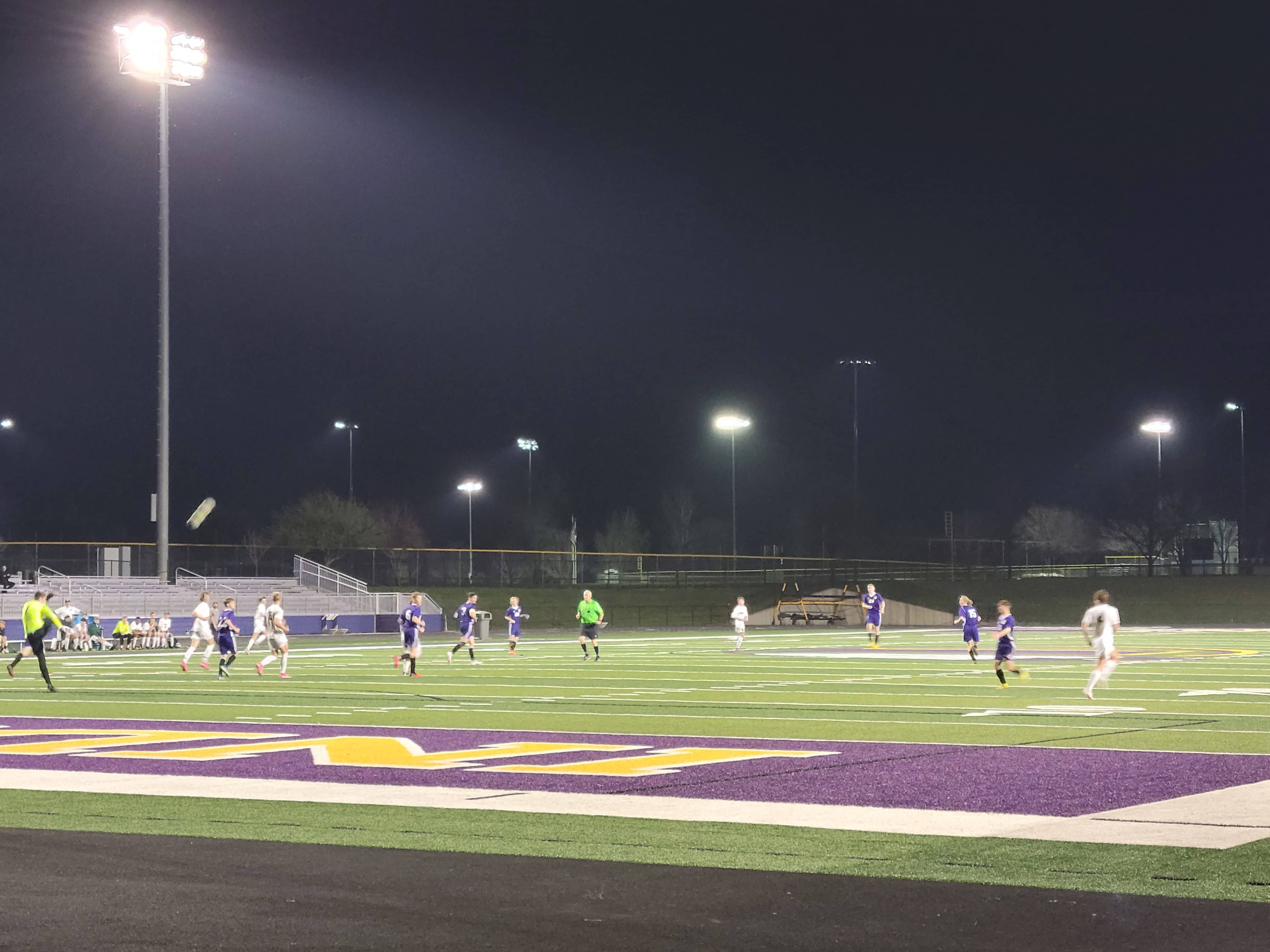 The Indianola boys and girls tennis squads, soccer squads, and track and field teams were in action Tuesday.
The Indianola boys soccer team hosted Pella, dropping the contest 2-0 to the Little Dutch in Little Hawkeye Conference action. Head coach Heath Weeks tells KNIA Sports his team is still finding their identity, but their defense has been strong for their first two games and the next step to find some success will be turning that into offense on the other end. The Indians are now 0-2 on the season, and will next play Tuesday on the road at Pella Christian.
The Indians girls fell to Des Moines Lincoln 3-0 to begin their season. They fall to 0-1, and will have their home opener on Friday hosting Des Moines North.
The Indians boys tennis squad continued their host start to the season winning 9-2 over North Polk on their home courts. Picking up wins for the Indians included:
Singles
#2 – Logan Hageman
#3 – Lane McGraw
#4 – Jackson Becker
#5 – Drake Downard
#6 – Casey Daughenbaugh
Doubles
#2 – McGraw/Becker
#3 – Downard/Daughenbaugh
#4 – Logan Darrah/Sam Thessen
#5 – Nick Jensen/Brant Gicante
They will next play Friday at Ballard
The Indians girls tennis squad visited the Comets of North Polk, sweeping the match 11-0. They will also next compete Friday, visiting Boone.
And the Indians boys and girls track and field squads were at Urbandale Tuesday for a co-ed meet. The boys placed 2nd out of 8 teams, while the girls placed 3rd of 8. Top on the boys side included:
400m – Logan Piper – 2nd
1600m – Curtis Johnson – 1st
Discus – Walker Whalen – 2nd
Long Jump – Liam Kelson – 3rd
4×100 – 2nd
4×200 – 3rd
And top finishers for the girls included:
100m – Grace Gioffredi – 3rd
400m – Lauren Blake – 2nd
100 Hurdles – Rayna Sickels – 1st
1500m – Emily Naughton – 1st
Discus – Macy Mays – 2nd
High Jump – Lauren Blake – 2nd
Shuttle Hurdle – 1st
Both squads will next compete tomorrow, with the boys at Des Moines Lincoln and the girls hosting a meet at the Indianola Stadium.