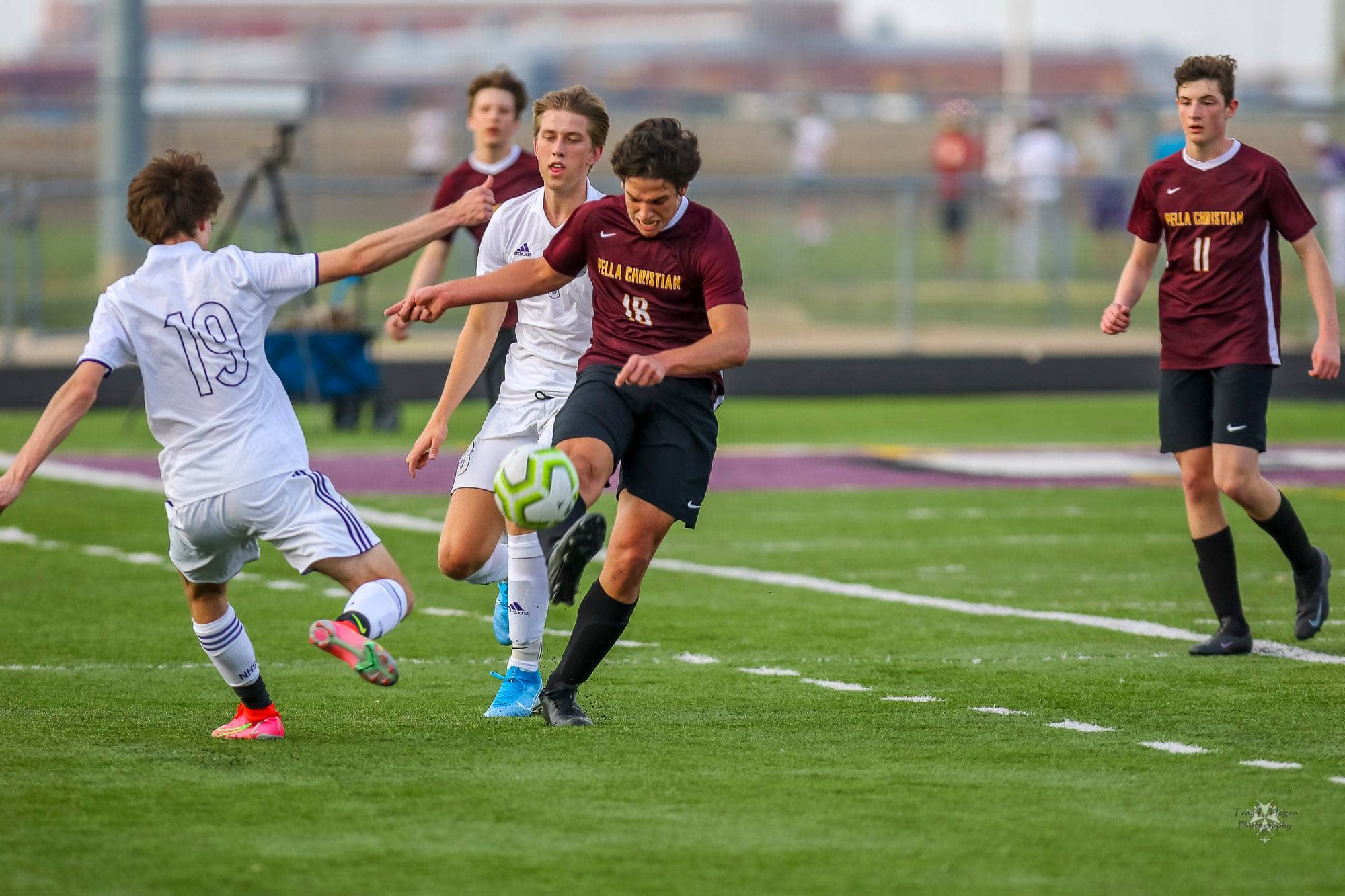 Eagles Girls Tennis Earns Second Win in Second Meet of Week
It was an identical team finish to their 2021 opener as the Pella Christian Girls tennis team knocked off Centerville 10-1 on Eagle Lane Tuesday afternoon. The Eagles only dropped the No. 1 singles match, and swept the rest of the meet in order. Kelly Van Wyk, Adrienne Vander Molen, Katy Roose, Sydney Van Arendonk, and Claire Vander Molen all earned singles victories for P.C. The 2-0 Eagles girls tennis team is off until their first Little Hawkeye Conference dual of the year at Newton on April 13th.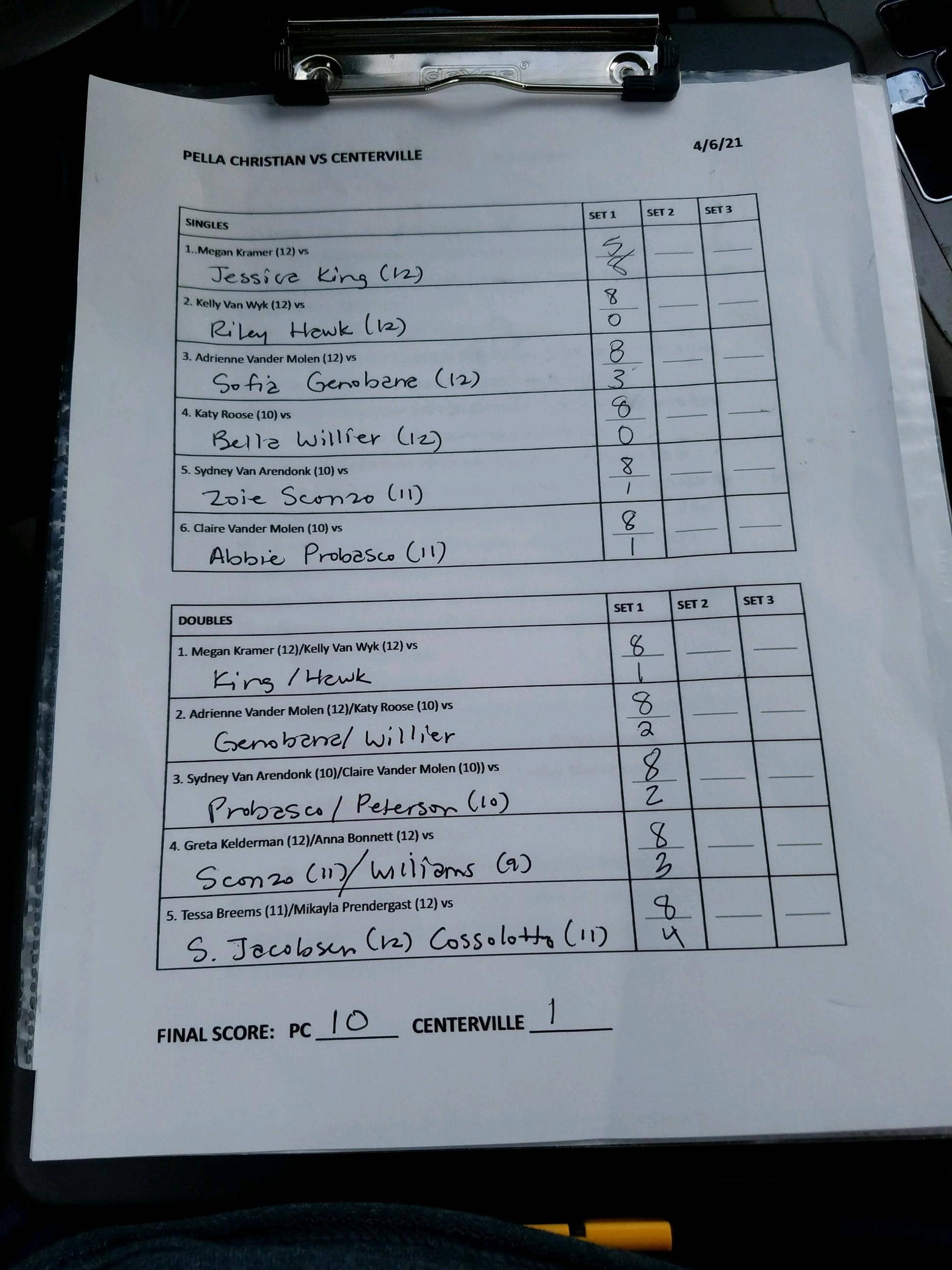 Pella Christian Girls Soccer Offense Catches Fire; Boys Fall to Norwalk
The Pella Christian soccer teams split fortunes at a pair of home matches Tuesday; the Eagles girls earned a 5-1 non-conference win over Ottumwa, while the boys fell to Norwalk 6-1 to begin league play.
At the city soccer complex, the Eagles girls flipped the script on a difficult opener against Des Moines Christian, controlling the match behind an impressive offensive showing for two key girls. Jocelyn Terpstra nabbed the hat trick and Ellie Brouwer added two goals after P.C. fell behind 1-0 in the 11th minute.
On Eagle Lane, it was dominance for Norwalk against a young Eagles boys soccer team. Ty Hugen scored the lone Pella Christian tally on a penalty kick.
Both Eagles teams return home on Thursday for a girls-boys varsity soccer doubleheader against Centerville.