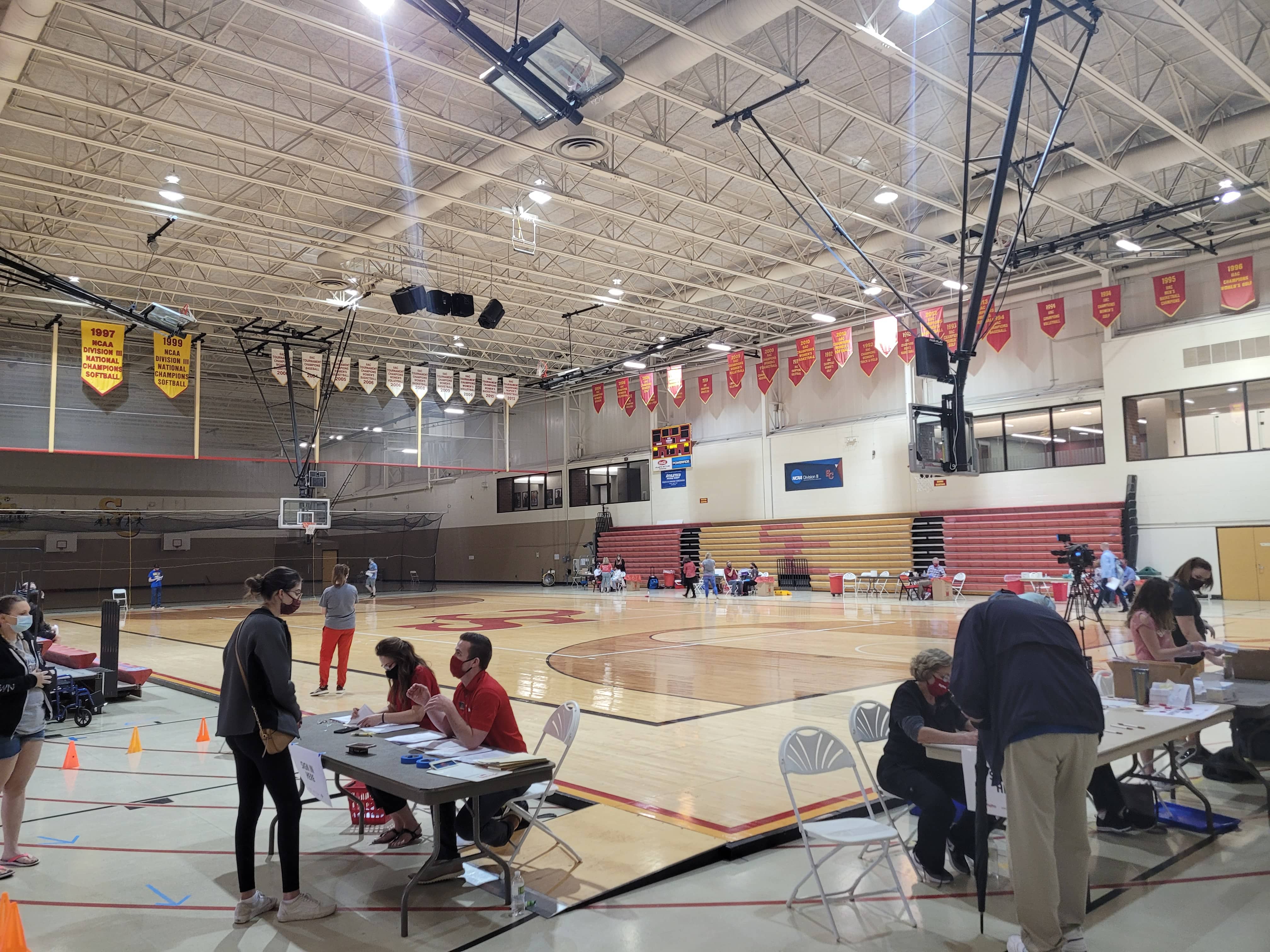 Simpson College, the City of Indianola, and Hy-Vee partnered to provide 1,000 COVID-19 vaccines to the public Wednesday afternoon at Simpson College. Indianola Hy-Vee Store Director Nate Fehl tells KNIA News the clinic was a success due to the hard work of the volunteers, and such a jump from where we were a year ago.
Indianola City Manager Ryan Waller tells KNIA News he is happy with the partnership that exists in the community to be able to organize an event like this, and the more vaccines the community can take advantage of the faster we can get back to a sense of normalcy.
A follow-up clinic will be scheduled in the coming weeks for those who received a vaccine to receive the second dose.