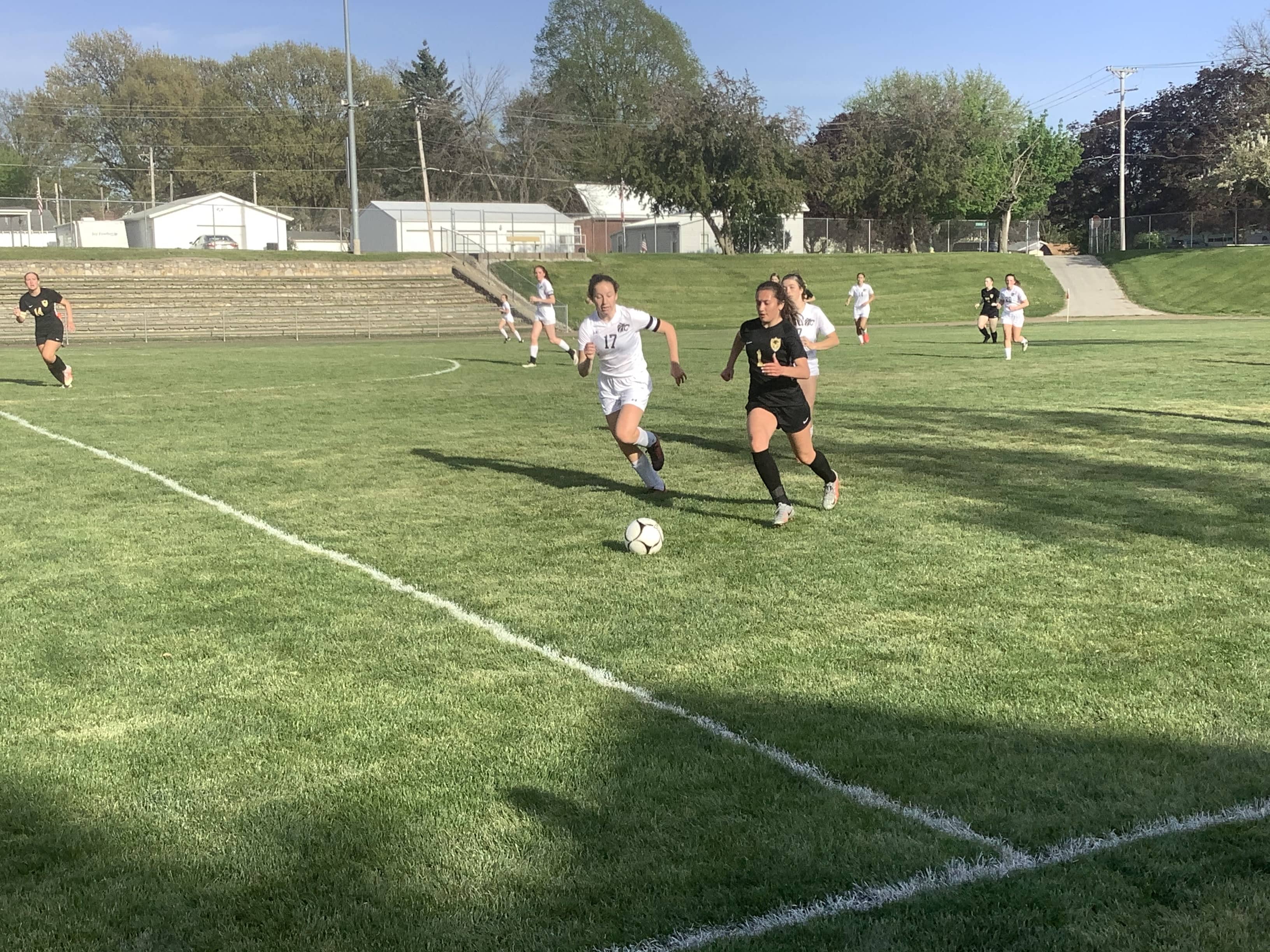 The Knoxville Boys Golf Squad had its best showing of the season carding at 150 at Pine Knolls in winning a triangular over Oskaloosa with a 154 and Chariton with a 188. Three Panthers scored under 40 with Evan Smith winning medalist with a -2 33 followed by Twin Cedars's Jace Nichols shooting a 38, and Carson Uitermarkt firing at 39. The Knoxville Soccer Squads scored double wins over Grinnell on Friday with the girls winning 2-1 in a penalty kick shootout. Grinnell scored just a little over five minutes into the match, but Knoxville's Hanna Linsley tied it with a goal with just over 6:00 remaining. No one scored in the two overtime periods and Knoxville outscored the Tigers 3-2 in the penalty kick session. Taylor Jones, Emily Dean, and Abby Wadle, who got the match winner all scored on penalty kicks. Panthers Coach Matt Ritchhart tells KNIA/KRLS Sports the defense is giving the team a chance in every match.
Ritchhart:
"Coming into the year it was kind of flip-flopped as we had more confidence in our offense than our defense, but we're kind of struggling scoring goals with the injuries we've had. That match against Carlisle looks like it wasn't competitive, but it was for a long time."
The Panthers boys made a sweep over Grinnell with a 4-3 win on Friday. Kyle Davis had two goals while Colby Sandholdt and Connor Willis each tallied one. Carson Irving came up with four saves. Kolton DeJong was credited with two assists while Emmett Schmidt had one helper.