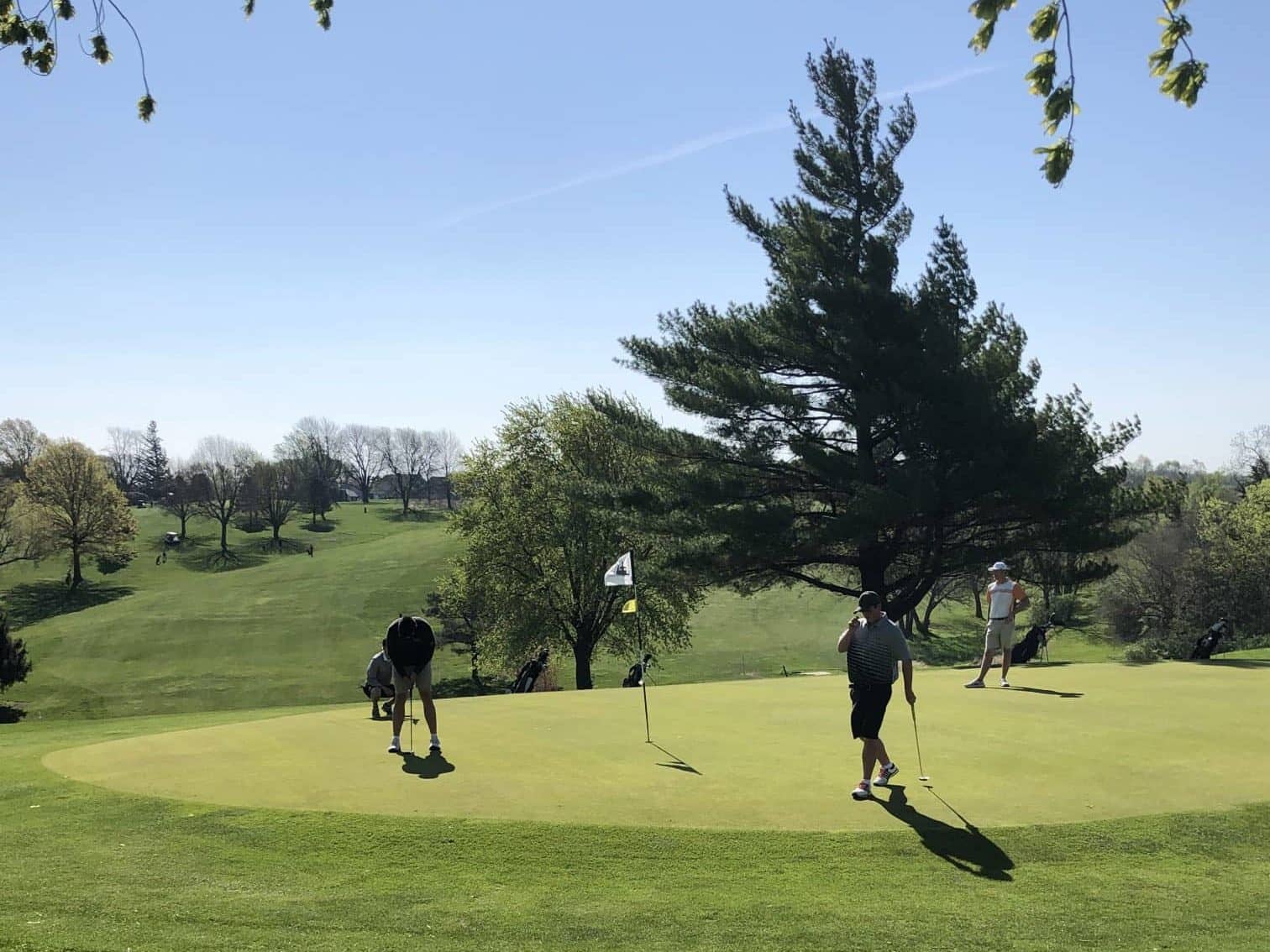 The Knoxville Panthers placed 2nd by one stroke at their home boys golf tournament Saturday at Pine Knolls. Newton claimed the top spot with a 341, with the Panthers shooting 342 on their home course. Knoxville was led by Evan Smith shooting 77, good for 3rd among individuals, with Beau Leisure carding an 85 and Kail Arkema scoring at 86.
Pella placed 5th in the Knoxville Boys Golf Invite with a 355 team score. Will Simpson was individual runner-up, carding a 76, with teammate Ayden Gordon at 86 and AJ Hoekstra at 94.
No. 7 in Class 2A, the PCM's boys golf team finished 6th with a team score of 373. Their high golfer, 19th ranked Andrew Mitchell, scored an 85, while No. 12 in 2A Gatlin Boell finished second on PCM with a score of 91.
Pella Christian rounded out the field of seven teams with a team score of 402. Kyle Gao was the lone Eagle to submit a scorecard below 100, with an individual mark of 87.
Knoxville's golfers are off until the South Central Conference meet on Tuesday, May 11th at Edmundson Golf Course in Oskaloosa. Pella and Pella Christian are back in action Tuesday at home, when they co-host the third and final round of the new Little Hawkeye Conference tournament. The next meet for PCM will be Tuesday, as they travel to Lincoln Valley Golf Course in State Center for their conference tournament. The meet will begin at 9 AM.