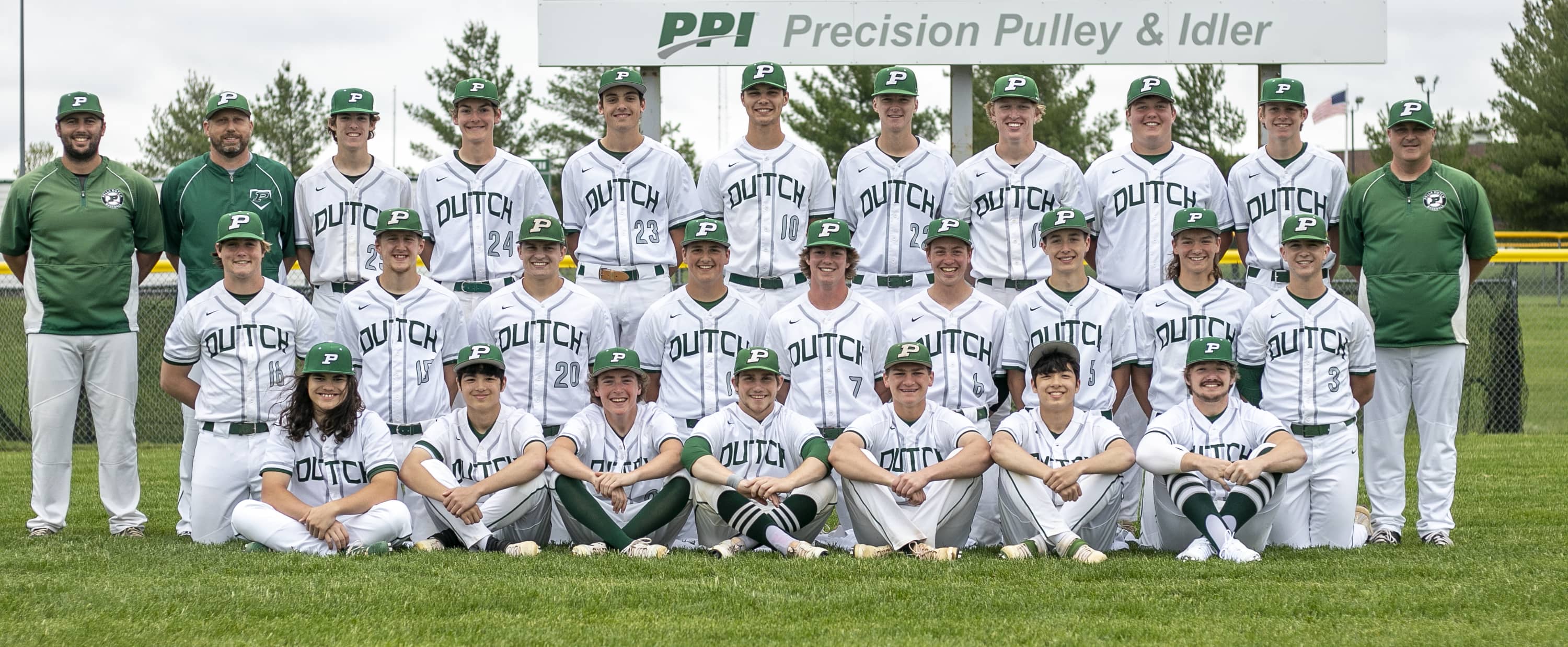 A low-scoring clash went the way of the surging Pella baseball team, while the Lady Dutch could not hang with No. 1 in 4A when Dallas Center-Grimes came to town Wednesday evening. The Dutch boys won 3-2, while the girls fell 16-4 to the Mustangs.
Falling behind in the first inning 2-0, Pella settled in behind starter Jason Knox on the mound, who tossed a gem and kept DCG quiet after those initial unearned runs.
Pella was able to get eight batters on via the walk, but couldn't break through until the 4th inning for the first tally. It wasn't until Keagan Miedema broke through with a two out, two-run single did the Dutch finally take advantage, grabbing their first lead and the win after Knox finished off the Mustangs. He tallied 7 strikeouts.
The Lady Dutch could not contain a relentless Mustangs lineup, giving up 16 runs on 16 hits and falling behind 11-1 after three innings. The home team did not give in, scoring two back before giving up five in the top of the 5th. Kiki Riggen and Bailey Brown each racked up two hits in the effort.
Pella's boys improve to 9-3 overall and 5-1 in the Little Hawkeye Conference, now in a tie with Norwalk for the top of the standings, while the softball team falls to 1-11 and 0-6 in the league. The Dutch baseball team continues its homestand against Saydel this evening, while the gauntlet week schedule is ongoing for the green and white in softball as they travel to No. 5 in 3A Eddyville-Blakesburg-Fremont.