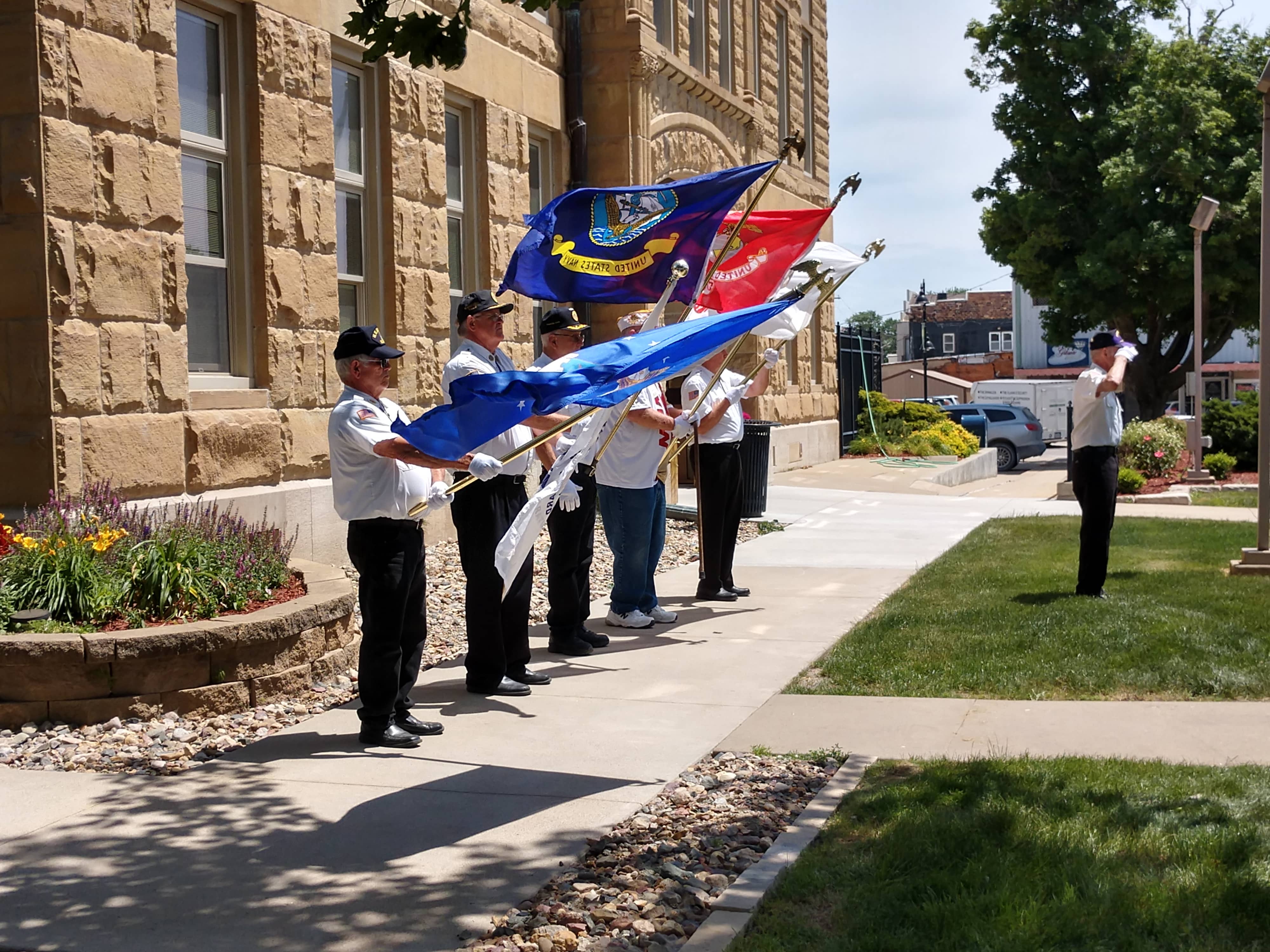 The Knoxville Area Ministerial Association and EveryStep held a Flag Day ceremony Monday afternoon at the Knoxville Courthouse Bandstand. Mike Breese with EveryStep shared a historical perspective on the flag. He says the stars on the flag are symbolic, and represent not only the 50 states, but also represent a guide home.
"We wanted to come out and pay tribute and respect to the flag and what it represents. It originally pointed to the 50 constellations. Not a constellation out in the universe, but a constellation toward America. It was a guiding constellation. Just as seamen used constellations to navigate seas, we as Americans use the constellations to navigate American soil. That's what it represents. It doesn't matter if you're in America, overseas. Those stars will always guide your way home."
The colors were presented by members of the American Legion, Mayor Brian Hatch led the Pledge of Allegiance, and members of the Ministerial Association led prayers. Hear more about this historical perspective on today's Let's Talk Knoxville.