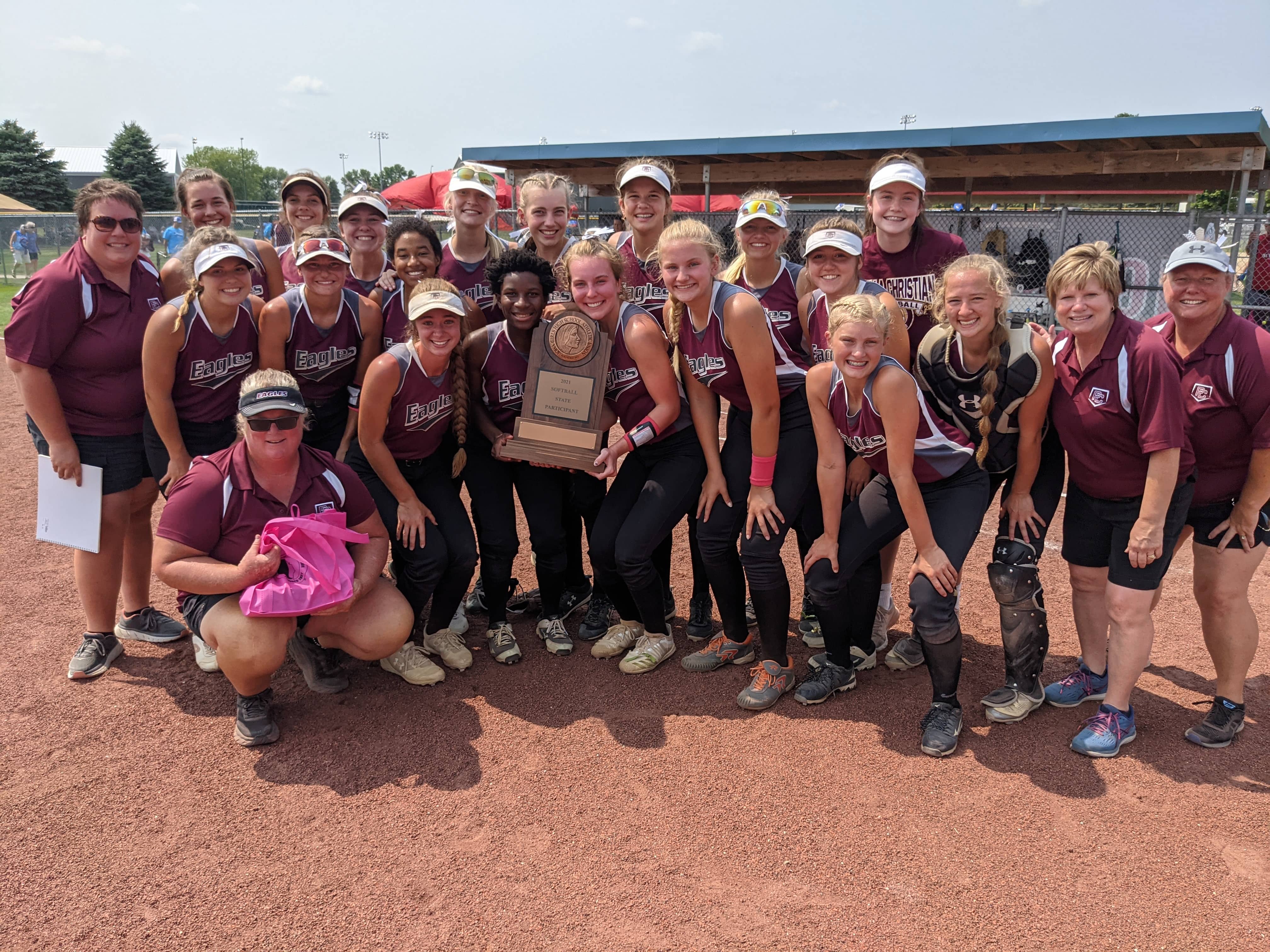 While the victory came a day later than hoped, the Pella Christian Softball Team ended the summer season with a win at the 2021 State Softball Tournament, defeating North Union 5-3, as heard live in the consolation round on 92.1 KRLS.
As they have all postseason, the Eagles pounced first with two runs in the 1st and added an additional tally in the 2nd, only for the deep Warriors lineup to chip away runs in the 3rd, 4th, and 5th to tie the contest. Pella Christian scored twice in the top of the 7th and Trinity Vos earned the win in relief by holding down North Union for the final six outs.
Emma Eekhoff finished her first season with a two-RBI day offensively. The Eagles finish the summer at 18-19 overall and with a top six finish in Class 2A.