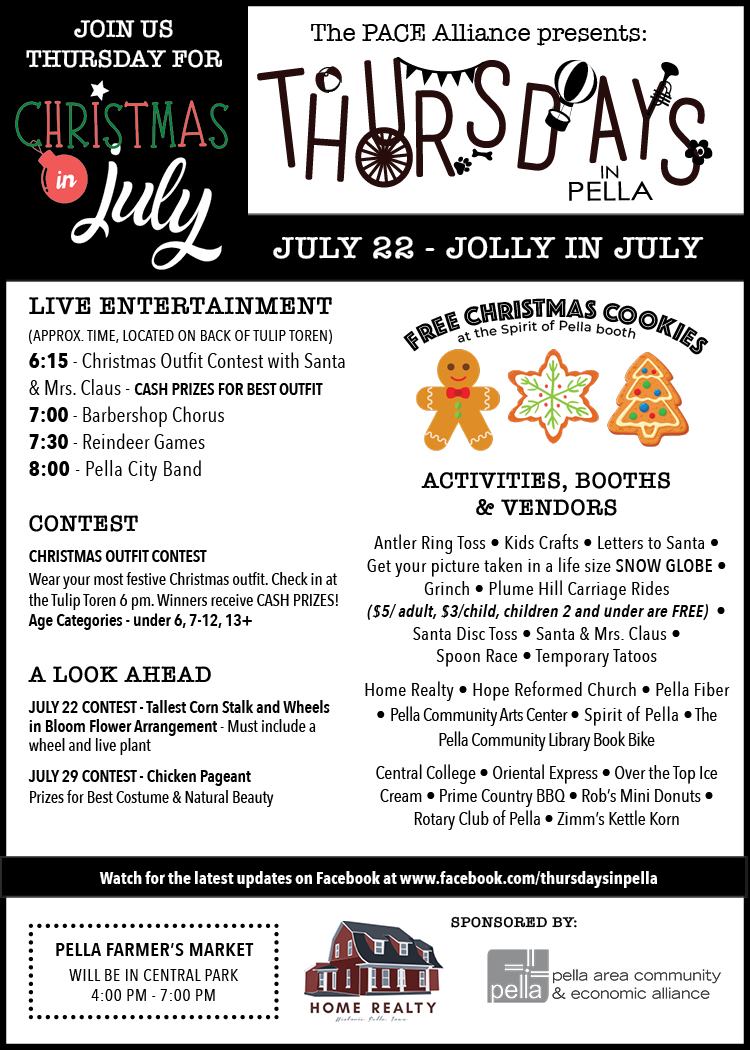 The second-to-last Thursdays in Pella is this week, and the theme is Jolly in July. Activities begin with carriage rides in downtown Pella at 5 p.m.
Santa & Mrs. Claus will be giving away cash prizes to the winners of the most festive Christmas outfit at the back of the Tulip Toren at 6 PM. Santa & Mrs. Claus will visit with everyone and choose the winners in each age category: Under 6, 7 – 12, and 13+.
Entertainment on the Tulip Toren includes that contest, as well as the Pella Barbershop Chorus at 7 p.m. and Reindeer Games at 7:30 p.m. A snow globe photo opportunity, antler ring toss, and other holiday season themed activities will take place downtown as well.
The KNIA/KRLS Lil' Big Red Radio is broadcasting from every Thursdays in Pella this summer. Next week's activities on July 29th are Ag in the City, and the final event of 2021.