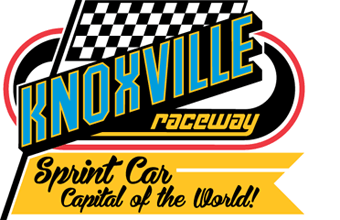 Brian Brown came back with a vengeance after racing at the Kings Royal last week, and dominated the 410 action at the Knoxville Raceway on Saturday as heard live on KNIA. Brown started on the pole and led all 25 laps and was never really challenged in the race that saw him lead by as much as four seconds at one point. Brown said in victory lane he was not sure how far ahead he was but a win is a win no matter the margin.
Brown:
"I don't know how far I was ahead, but we were making decent time but not great. These guys worked their tails off and dug deep, so I'm really proud of them."
Brown also noted his recent crew chief change to his uncle and Hall of Famer Danny Lasoski. Clint Garner did nearly the same as Brown in the 360 race as he dominated all 18 laps, and was even slowed for a late race caution, but Garner was able to pull away on the restart. Joe Beaver slipped by Mike Mayberry with two laps to go and held on for his first career Pro Sprints victory. Next Saturday, the All-Star Circuit of Champions invades the Knoxville Raceway with a weekly 360 show, the Pro Sprints will have the week off.