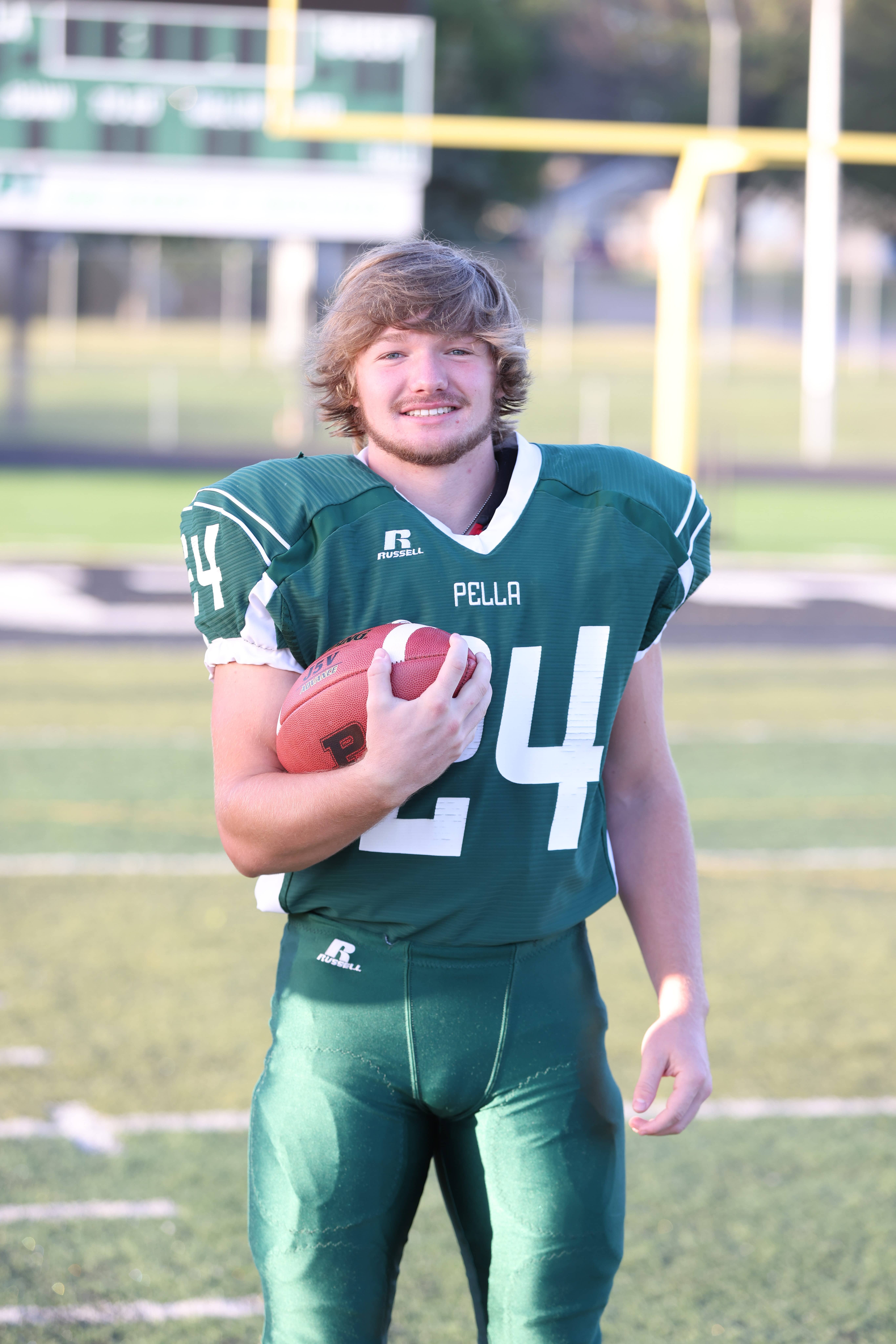 A three-touchdown 2nd quarter and three defensive stands deep in their own territory pushed No. 9 (4A) Pella past North Polk 21-8, in a non-district game heard live on the KRLS2 stream Friday.
For the second week in a row, the Dutch fell behind early after penalties stalled the offense and set up the Comets in great scoring position after a long punt return in the 1st quarter.
A long, 11 play drive that ended the 1st quarter produced the first of three Pella rushing touchdowns to begin the 2nd period. Pella moved the ball down the field twice more, with Blake Meyer, Aidan Pollock, and Nolan Clayberg all scoring in the 12-minute period.
The offense stalled frequently after the halftime break, and even fumbled twice deep in North Polk scoring position, but the Dutch defense responded with three stops inside their own 35 yard line.
Pella Head Coach Jay McKinstrey was thrilled with how the defense dug in after the short drive early and how they were able to effectively halt the Comets attack.
Pollock finished with 138 yards rushing and a touchdown. The Dutch move to 1-1 overall and welcome No. 6 Indianola to PHS Friday.