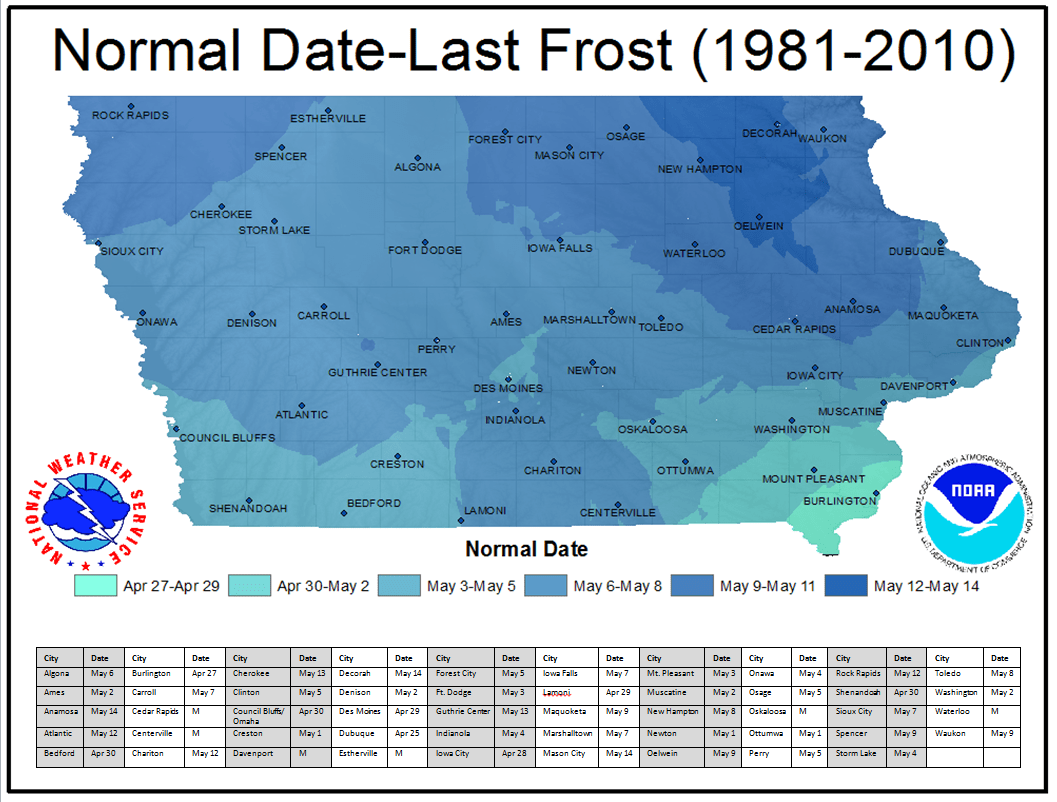 The first frost in south central Iowa is way overdue, according to the National Weather Service, and despite a brief cooldown on Friday it still may be awhile before any settles in.
Typically, frost forms when the air temperature is in the mid 30s, and usually does so by the end of September locally. A stretch of atypically warm weather in October has kept conditions too warm overnight, and despite temperatures dropping to near 40 Saturday morning, no frost is expected. That will be followed by a warm up back into the upper 60s and low 70s through the middle of next week, with overnight lows in the mid-to-upper 40s, with dry conditions mainly persisting.
The first hard freeze of the season typically occurs by October 24th in south central Iowa as well.