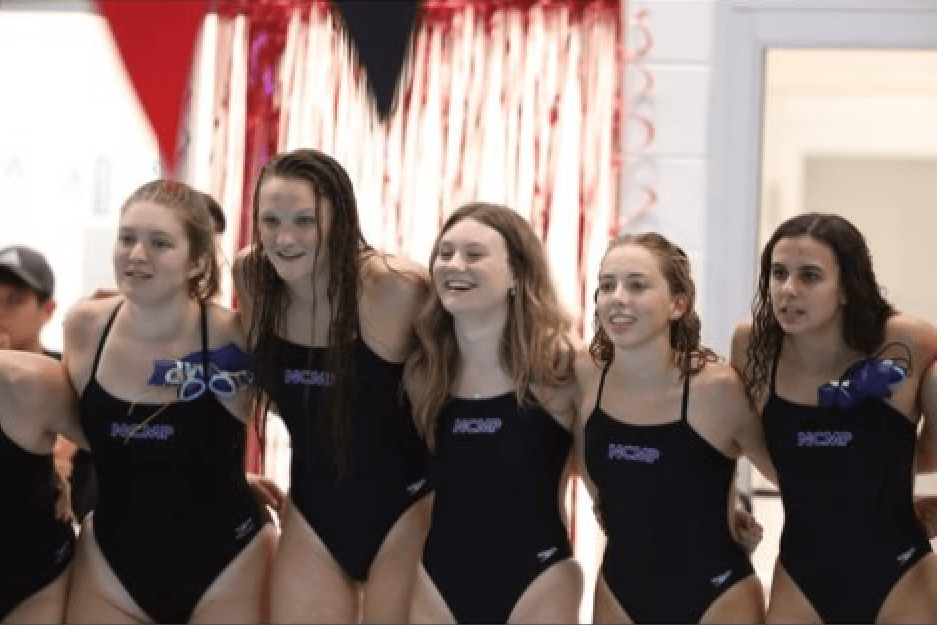 Five Pella High School seniors took part in festivities in the final home meet of the year for the NCMP Aquagirls Tuesday in Newton.
They defeated Boone 125-44 on an evening that celebrated the Class of 2022. Pella's seniors swimming with Newton this year include Hannah Nedder, Alexa Heiar, Emma Curry, Emily Mills, and Gracie Brown.
Nedder was part of four first-place finishes, including in three relays, and Heiar won in two individual events (100 breaststroke and 50 freestyle), in addition to a pair of relay victories.
Find full results from the NCMP Aquagirls senior night by clicking here. They are next in action for a conference meet at Indianola next Tuesday.