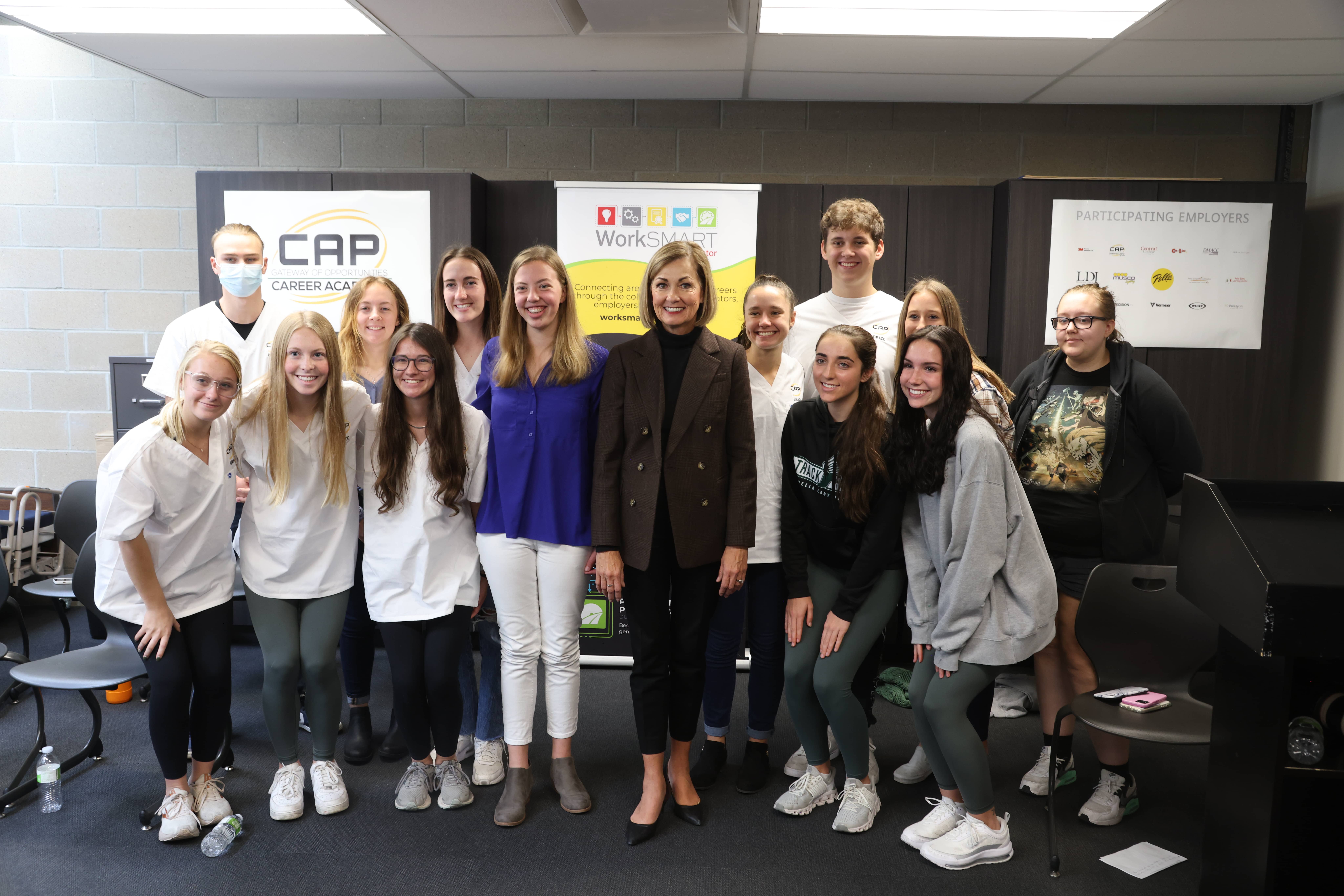 Governor Kim Reynolds visited the Career Academy of Pella to celebrate the launch of a high school-registered apprenticeship in patient care Tuesday morning.
The event included comments by the first apprentice registered in the program, Marie Vander Wilt, as well as the employers hiring apprentices into these high-demand careers and remarks from Reynolds. Vander Wilt says the experience has launched her directly into a career path with several opportunities for additional education or jobs possible upon completion next summer.
Governor Reynolds says Pella has been a model across the state for incorporating work-based learning into the curriculum, which is why it was chosen as one of the first schools to implement a Career Academy model with colleges, industry, and state resources when she was Lt. Governor several years ago.
A first-of-its-kind virtual reality medical simulator that will help train future Certified Nursing Assistants and others was showcased at the event. The patient care apprenticeship is one of several pathways offered through WorkSMART Connector, a collaboration between Central College, area K-12 schools, employers and regional colleges focused on Marion County and surrounding counties.
For high school students and their parents interested in learning more about WorkSMART Connector career pathways into construction trades, early childhood education, engineering assistantship, hospitality, information technology, patient care and welding, work-based learning informational events will be hosted at 6:30 p.m. Wednesday, Nov. 17, at Weiler in Knoxville, and at 6:30 p.m. Thursday, Nov. 18, at Pella Community High School.