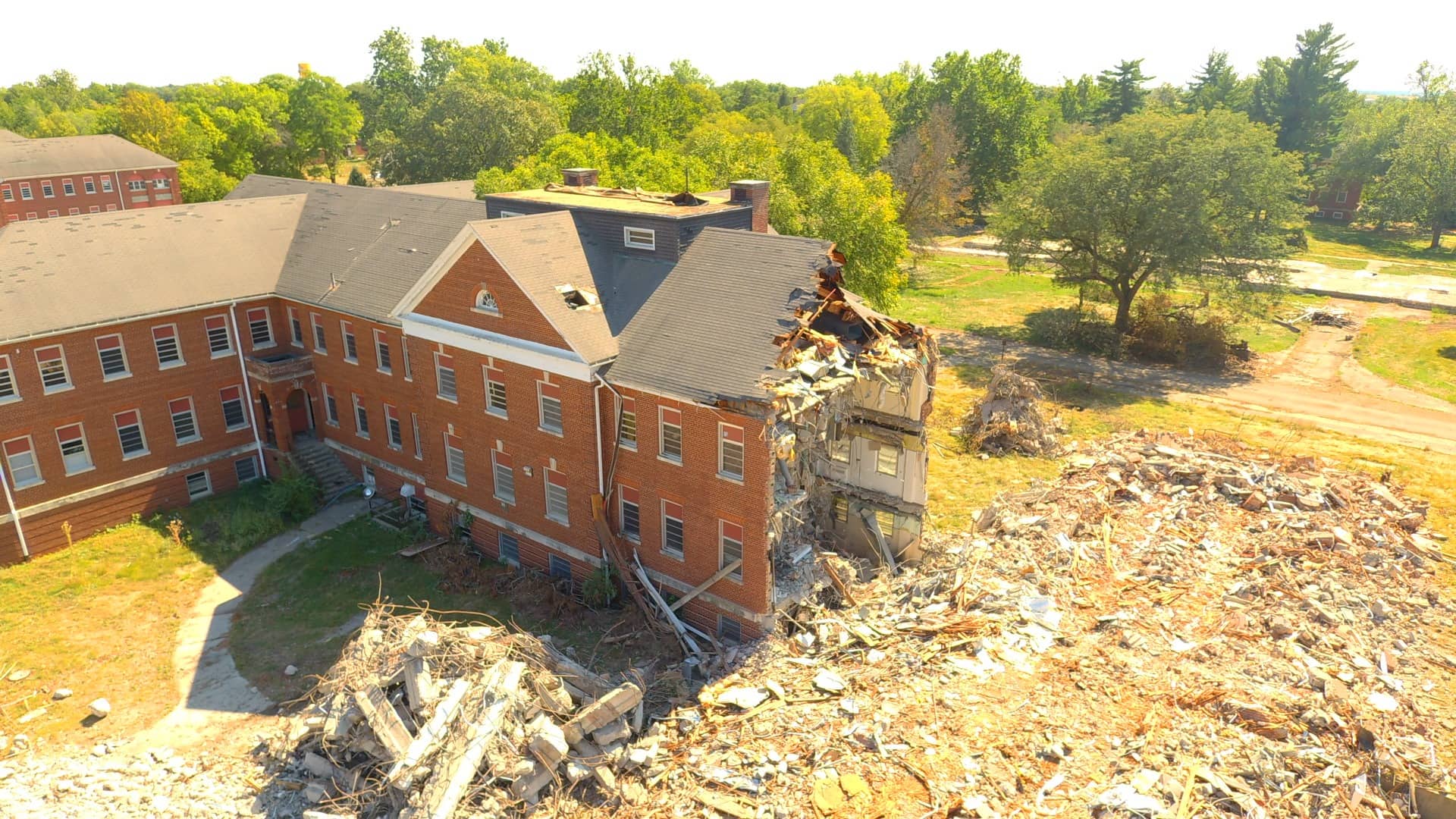 Photo Courtesy of Marion County
Progress continues at the VA campus in Knoxville as buildings continue to be demolished. As of the latest update, Marion County Facilities & Maintenance Director Chris Nesteby said that previously unknown tunnels had been discovered, and that asbestos removal was underway. He also continues to stress that no one should be entering the campus without permission, and that fines for trespassing will be enforced.
View the latest aerial photos here.