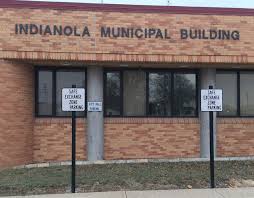 The Indianola City Council approved a change in city code regarding sanitary disposal at their meeting Tuesday, regarding trash accumulating on private property. Interim City Manager Charlie Dissell tells KNIA News the change was made to give the city more flexibility, as the previous code was a minimum of thirty days, which can take a long time to get issues taken care of.
"If we get a complaint that trash is accumulating on a property, for example a bag of trash, not nearly as serious. But then we get to instances of multiple bags, a week's worth or a month's worth of trash, and in our eyes as a staff it's a little more pertinent to take care of sooner rather than later. Waiting the 30 days can do more harm to the public welfare than anything, so we just asked council to take the 30 days out of there and entrust staff to pick a timeframe that we feel is appropriate to what we are seeing on a case-by-case basis."
To listen to the full interview, click below.
https://www.kniakrls.com/2022/01/20/lets-talk-indianola-city-council-recap-27/