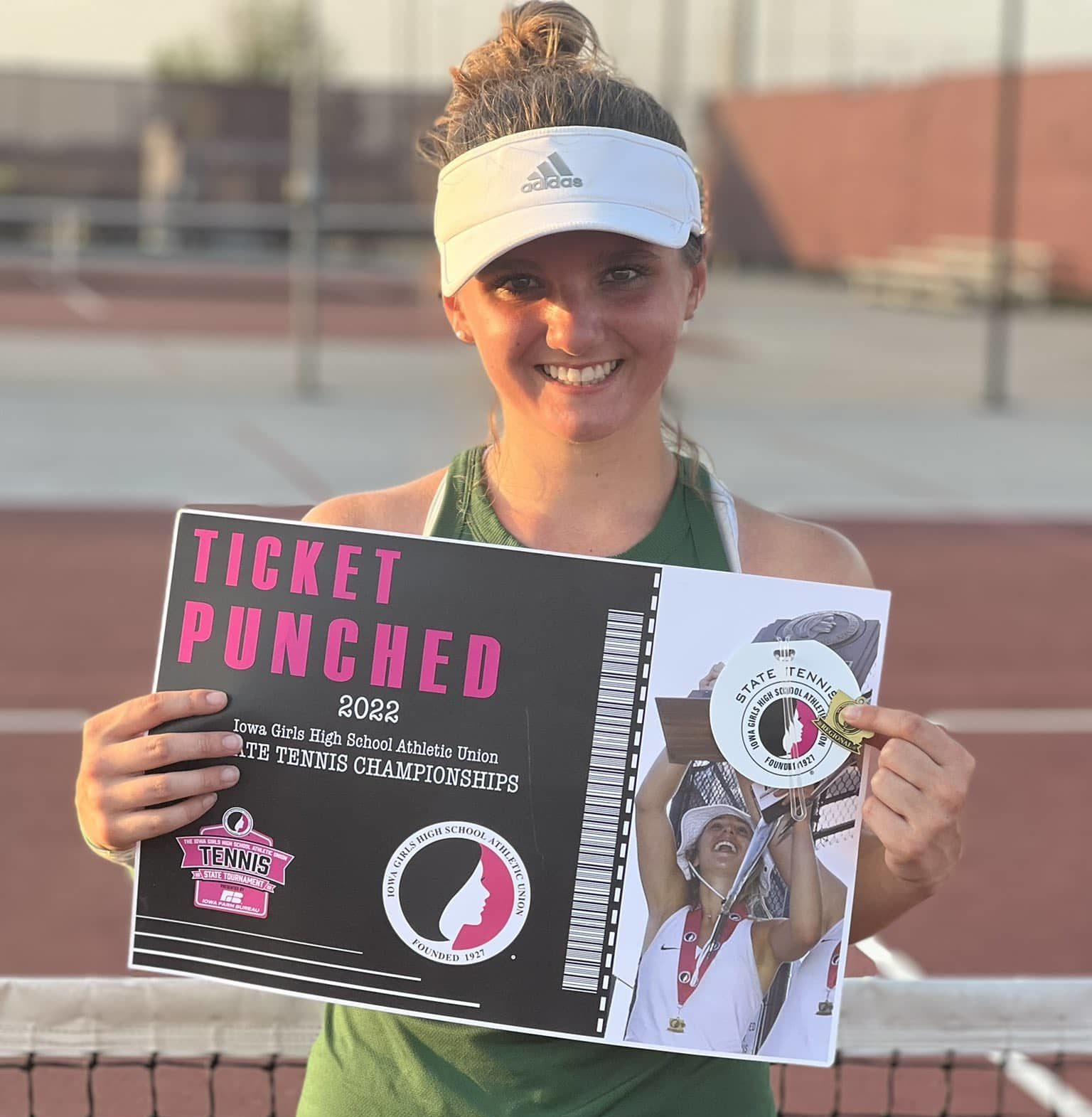 A Pella High School sophomore was the highlight for the Dutch at the Class 1A Regional Tennis Tournament Wednesday, claiming her second consecutive regional championship. The victory will place Emily Blom in a strong spot in the bracket for the 2022 State Singles Tournament in Iowa City May 27-28.
"I'm really excited because it's another opportunity for me to play some really good tennis players, and it's a new opportunity and I'm really excited" she says.
Blom finished as a top 8 competitor in the Class 1A field in 2021 after winning her first match — she has her sights set higher this spring.
"I'm really hoping to stay onto the next day, because last year, so that's one of my goals, and now I know how rewarding it can be."
–
Pella's Alloree Else and doubles duos Allie Singer/Amelia Poe and Claire Smock/Lily Van Dusseldorp were unable to find victory Wednesday.
Several Pella Christian athletes advanced multiple rounds in the regional tournament, as Laurey Johnson in singles and Katy Roose and Claire Vander Molen in doubles both placed 3rd. If the top two in either bracket are unable to compete at state, those players will advance instead.